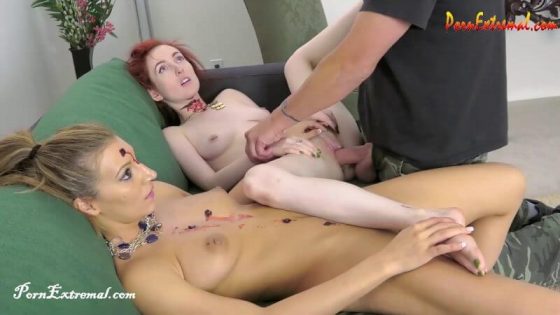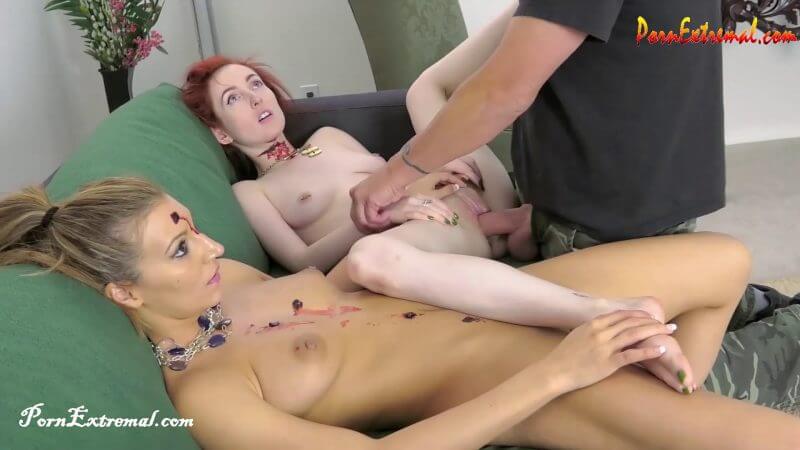 Peachy Keen Films – Real Estate Intrusion
Categories: Strangle, Death Fetish, Snuff Play, Shooting, Abuse, Rape, Bagging
Description: Moka is a real estate agent showing her first house. Her presentation to her first client, Penny is flawless. Her joy in her new profession shows through on her face as she walks Penny around the property. As they walk into the living room she is certain this will be a sale. She is so enthused about it she forgets to show the kitchen, where a looter sits crouched, knife in hand ready to defend himself if he is discovered.
He peers at the two sexy women in the living room. Both are professionally dressed in skirts and blazers. He notices their long slender legs, and their petite feet. He thinks about how sexy their toes must be, and wonders what they must taste like. He stalks them through the house, watching them when his animalistic urge takes over.
When they return to the living room he rushes them, catching the two doe eyed sluts off guard. He pulls out his gun and shoots Penny in the belly, her body immediately collapses to the floor in pain as he turns to deal with Moka, shooting her in the chest and then the head. Her body goes limp on the couch. Returning to the still clinging on to life Penny, he pulls the knife he ganked from the kitchen and slits her throat. The gurgles of her last breath push through the bleeding slit in her neck. The two women's bladders release as they pass into the great beyond.
Getting on the couch the intruder pulls out his cock, already hard from the rush of killing. His blood lust turned to lust, he uses Moka's hand to stroke his cock. Stripping the women naked he uses their feet on his hot stiff rod as he kisses the girls. He loves their feet, he strokes himself while sucking on their tiny toes. He can't get enough.
He maneuvers the two women on the couch with their legs spread wide open for him. Their pussies are young and always wet, the smell of feet and pussy juice fill his senses and he drives into Moka, her body moving with his as he thrusts gently into her. Before pulling out he uses their feet some more and then switches to try Penny's taught little snatch. Their juices are still warm and the site of the girls holding eachother's feet fills him with ecstasy. He pushes his cock deep inside Moka, thrusting until he cums on her clit. The semen drips down her slit to her crack, keeping him hard to do the same to Penny moments later. He leaves them for the owner to find.
Fetish Elements: Explicit Sexual Content, Nudity, Shooting, Belly Shot, Head Shot, Throat Slice, Bladder Release, Blood, Necro Hand Job, Necro Foot Job, Necro Sex, Foot Fetish, Necro Toe Sucking, Creampie, Necro, Body Views, Foot Views..