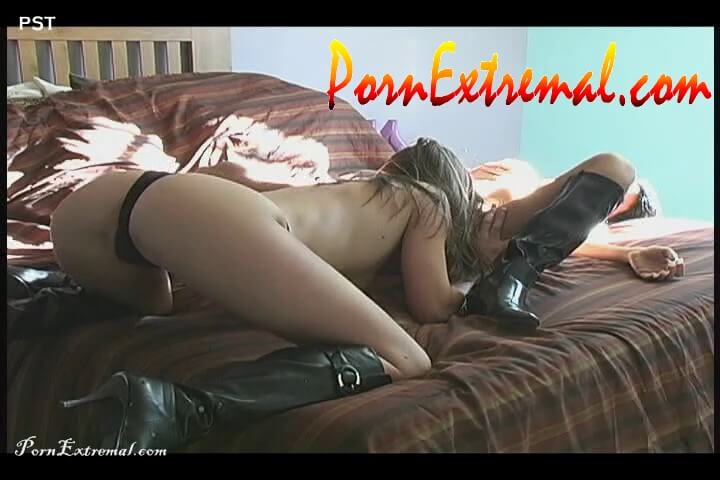 Psycho-Thrillers – Terrorist Destruction 4
Categories: Strangle, Hanging, Rape, Death Fetish, Maniac, RolePlay Snuff
Description: There is a slight format glitch but should not impact the overall film. This film features lots of dialogue and a long storyline that ties into Darcy's death and also leads to the conclusion of the terrorist series. We hope you enjoy it. Description: This is part three to the Terrorist Destruction finale. The movie picks up where part three left off with Darcy dying fromk strangulation in the hall. Agent Niko cannot rape and humiliate her due to his extended injuries during the fight and must be replaced. Agent Alan is still on scene and about to return to base when he receives the phone call to complete Agent Niko's mission.
Alan sees Darcy's body slumped against a wall in the hall and fondles her and runs his fingers through her hair, admiring her beauty before sitting her up and snapping her neck twice. He undresses then removes Darcy's clothing and rapes her for a long time before climaxing. His semen sprays all over her body and he admires his work before dragging her off. Meanwhile Victoria, the head of the HARPIE Organization and her Deputy (Loni) are putting the final touches on a nuclear missile strike that will wipe out a great portion of the population. With her sentries in position she takes a moment to relax and enjoy her loyal deputy's body in bed. As she orgasms she wonders how her team is doing.
Unfortunately Victoria doesn't know her cell members have been strangled to death. Darcy's body is dragged into another room and placed in a corner and left there while Jada's body is drenched in a hot shower and Courtney's body is sprawled out on the floor close to her leader. Victoria attempts to check the status of her cell team hen the time to strike draws nearer but receives no response. Fearing those dreadful government agents have tampered with her plan, she sends Loni to check the halls and rooms for signs of intruders.
Loni takes her gun then goes out to look, unaware that another agent is reporting back to his division chief. Loni enters the long hall and checks it out along with every room. She makes her way into the living room where she makes a shocking discovery. Courtney is dead. Loni gasped loudly and runs back to her leader and reports. They kiss one final time before she orders Loni to seek out the agent and kill him or her. Loni and Victoria stare at each other lustfully one last time before Loni leaves. Loni does another search of the area then decides to put her gun down and play with herself.
She fondles her beautiful breasts and spreads her ass, hoping to use those weapons to seduce her assassin, unaware that he has crept behind her and is now admiring her body. She turns around, eyes him then goes for the gun but he intercepts her. Loni delivers a vicious beating to her male assassin, kicking and punching with a fury. He manages to grab the gun but she kicks it away, leading to another series of tortuous beatings. He finally digs in and manages to deliver a gut wrenching blow to her belly, knocking her backwards. Furious she charges him and gets another powerful kick in to the midsection but he returns a blow to her face, knocking her down and leaving her groggy.
Loni tries to regain consciousness but it's too late. By the time she does he wraps her bra strap around her throat and sits her between his legs, strangling her. Loni puts up a valiant struggle but in the end is strangled to death in a sweaty, drooling mess. He throws Loni off of him then rolls her onto her back. Loni is dead and he admires her body, ready to rape and humiliate her. With only Victoria left, he will make both of them pay dearly. Stay tuned!
Contains: Set-Up, Dialogue, Darcy Death Posing, Darcy Body Handling, Darcy Double Neck Snap, Darcy Body Pans, Darcy Necrophilia Rape, Darcy Fondling, Darcy Dragging, Darcy Death Stare, Darcy Brest & Vaginal Views, Darcy Drool, Nudity, Victoria & Loni Lesbian Sex Scene, Terrorist, Voyeur Views, Undressing, Suspense, Surprise, Fighting, Death by Bra Strangulation, Drool, Death Stare, Body Pans, Body Handling, Breast Views, Ass Views, Vaginal Views