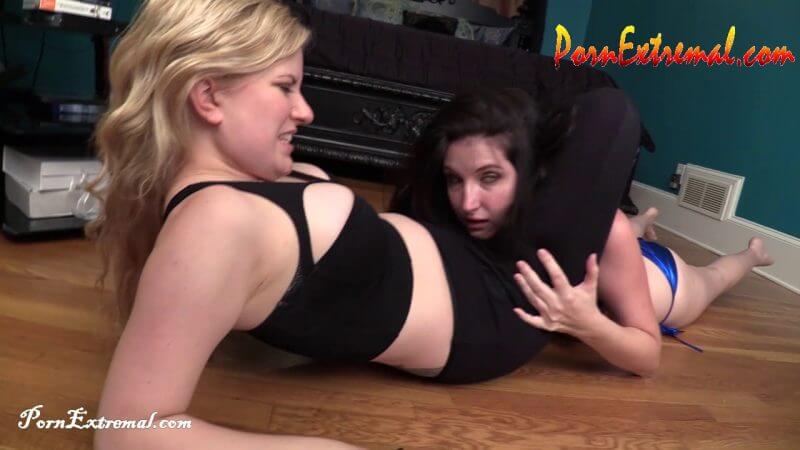 VelvetsFantasies – Fading Away
Categories: Death Fetish, SoftCore, Gun Fun, Non Nude, Non Sex, Girls Play, Amazon, RolePlay, F/F
Description: Agent Velvets has been given a very special mission to test her strengths against an army of clones that she must take down within a time limit in a quest to receive a promotion she's been eyeing. Her challenger is the tall and beautiful Jessica Nicole, who is not only lethal, but is skilled in combat and repeatedly attempts to take down her opponent with various strangulations of her own.
Agent Velvets is victorious against each clone…slowly watching each of them struggle and gasp for air as their tongues begin to fall out of the sides of their mouths. Eyes slightly rolling, body twisting, arms grabbing for one last chance at life, but it always ends in a final death rattle for the fighting clones. When each clone is eliminated, their body vanishes before the viewer's eyes, sometimes still in Velvets' grasp.
In the end, Velvets retreats to the next room thinking she has completed her mission only to be surprised by one final clone. She lets this one slowly die in a rear naked choke hold as she watches in the mirror. After this final kill, Velvets has surely deserved her promotion in the agency.
This movie contains strangulation deaths, side neck scissor choke deaths, garrote death, foot strangulation, face-down neck scissor death, sleeper hold choke death, death stares, tongue protrusions