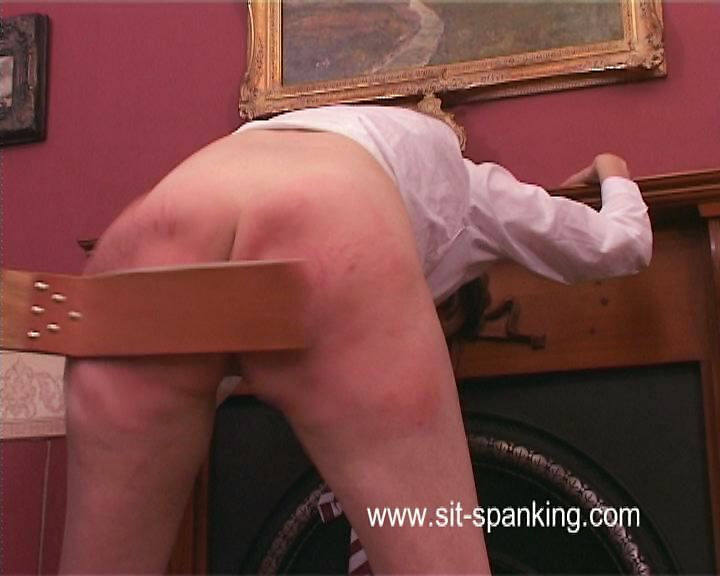 Sit-Spanking – In Detention
Categories: Punishment, Spanking, Discipline, Beating, Cane, Whipping, Old Clip
Description:
Wendy, an academically gifted pupil and usually hard working and reliable, has been letting her standards slip. Now Miss James is on her case and she's in detention!
After numerous warnings about her deteriorating behaviour, the final straw has been her apparent total disregard for wearing the correct school uniform while on the school premises.
Miss James decides it's high time to take the girl in hand, before it's all too late and uses the detention period to administer a very strict lesson indeed.
Wendy is severely spanked and paddled for her misdemeanours and Miss James is not going to make any allowances for the girl's previous good behaviour, believing that the pupil must earn a hard lesson today in order to "stop the rot".
At the end of the lesson, the school girl is left with an exceptionally sore, red bottom and determined never to be in detention again!