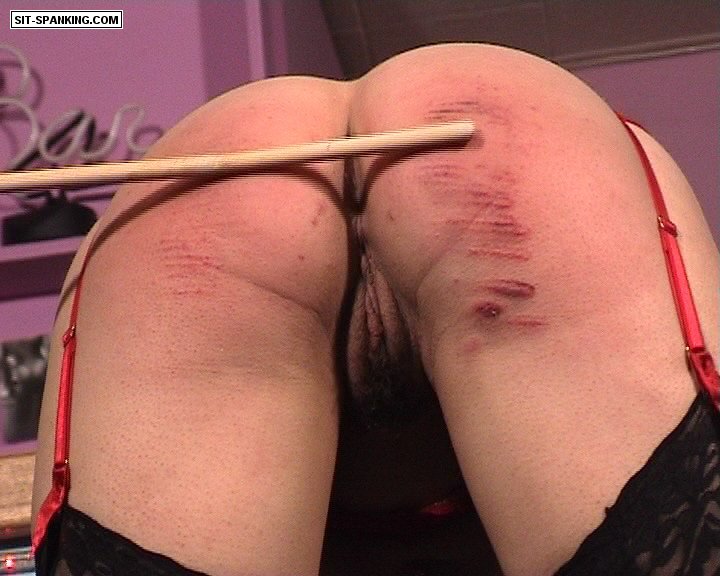 Sit-Spanking – Isn't All Bar Work The Same?
Categories: Punishment, Spanking, Discipline, Beating, Cane, Whipping, Old Clip
Description:
This movie marks the return of SIT's two favourite girls, in this gem of a film!
Bar owner Pat (Dawn Deacon) has employed Christina to work behind the bar at her exclusive club. Being her first night, Pat invites the girl to come in a couple of hours early, so Christina may familiarise herself with the set-up there.
During converation, Pat becomes suspicious of Christina's cavalier attitude towards the work and the girl makes it clear that the job to her, is merely a stop gap, until she can find better paid employment, as she has outstanding debts and loan repayments due on her expensive car, after losing her previous job.
So when later, Pat discovers that ?100 has gone missing from the till, she immediately knows where to look for the culprit and wastes no time in teaching her new barmaid, that nobody ever gets away with stealing from her!
Christina strongly denies the suggestion, but when confronted with the choice of the Police being called in to investigate, or letting Pat sort things out in her own way, Christina has little option but to submit herself to the bar owner's unique methods!
A hard, over the knee spanking, soon warms Christina's bottom nicely and with skirt and knickers soon removed, the newcomer is subjected to a torrent of harse punishment, with leather paddle, wooden paddle and straps, but she still fiercely denies the theft of the money.
More spanking, strapping and paddling over a high table, delivered with full force and the girl still refuses to own up to the crime. Pat by now is fast losing her patience and is determined that the girl will confess and return her money.
Christina's bottom is now extremely sore and red, as Pat puts her once again over her knee, for a further blistering spanking which has Christina kicking and wriggling wildly. More heavy punishment with the wooden paddles, still have little effect on Christina's attitude, although they have a devastating effect on her delicious buttocks!
With her patience about to run out completely, Pat orders the barmaid to completely strip, by removing her top and bra. Christina refuses and in the ensuing struggle with the bar owner, to remove her top, a number of ?20 notes come fluttering to the floor, where Christina has been secreting the money inside her bra! With the truth now revealed, Pat is beside herself with anger and gives the young thief an incredibly severe caning. Each stroke of the cane, from the first to the last, leaves it's mark on Christina's already battered cheeks.
This film shows Dawn Deacon in tremendous form – all punishments from the first hand spanks, to final cane strokes, delivered with full force. Top marks (in more ways than one), also go to Christina, for her tremendous performance in this 50 minute block-buster!