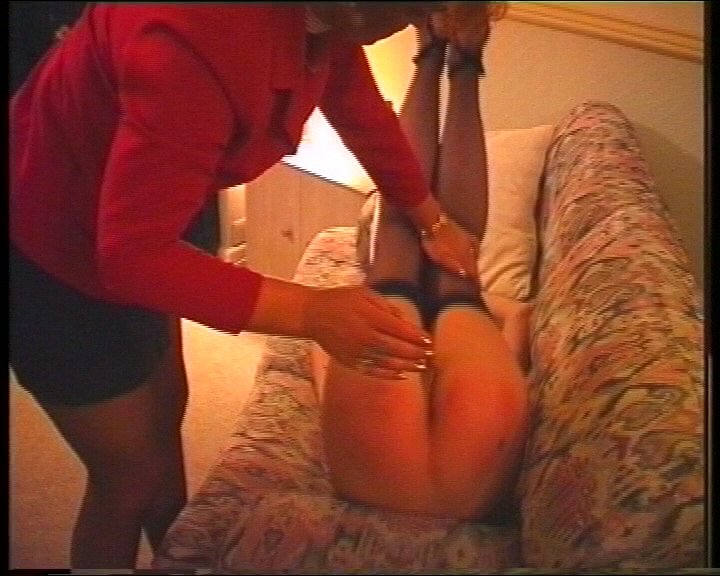 Sit-Spanking – Matron Had Vapours
Categories: Punishment, Spanking, Discipline, Beating, Cane, Whipping, Old Clip
Description:
New girl Fiona, makes her first ever appearance on video, in this stunning film.
Fiona is a pupil nurse at a well respected Private Hospital. Unfortunately for her, she has been spotted on the wards, by the Registrar, getting up to certain 'high spirited pranks' and displaying behaviour, unbecoming of a young lady, let alone a pupil nurse.
Things take a turn for the worse however, when the Registrar summons the girl to a meeting with Fiona's aunt and Deputy Headmistress of the local girls school Miss Taylor!
The Registrar is furious with the nurse and explains to Miss Taylor that Fiona is to be suspended for her misconduct. The nurse is horrified, as she has only six months before sitting her final exams. Her aunt pleads on her behalf and suggests that she be allowed to punish the girl herself, in a more 'traditional manner', that afternoon in her study at the school.
The Registrar, uncertain of the Mistress's intentions, is given an immediate demonstration, as the nurse is placed on all fours on the table, for a sound spanking. Satisfied that the girl will be well punished, he agrees to Miss Taylor's idea.
That afternoon, the young nurse finds herself on the painful end of her aunt's vast experience with the administration of severe Corporal Punishment. Poor Fiona's bottom is spanked, strapped, paddled and caned, before the school Mistress is completely satisfied that she has learned her lesson!
Superb performances and terrific CP action!