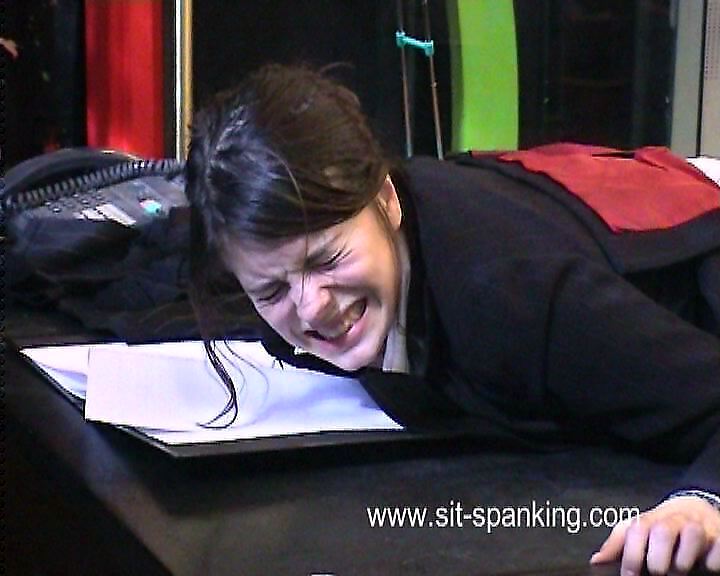 Sit-Spanking – Miss Thorn's Diary
Categories: Punishment, Spanking, Discipline, Beating, Cane, Whipping, Old Clip
Description:
Miss Thorn is summoned to the office of her very angry boss. It seems she has forgotten to add a very important meeting date in her boss's diary, who has now missed the meeting altogether and made to look highly incompetent to her fellow directors.
Her boss fires her on the spot, but Miss Thorn begs her to reconsider, as she really needs the income and security of her position in the company.
The only alternative as far as her boss is concerned is Corporal Punishment and Miss Thorn is left with little choice but to accept.
She soon finds herself over the knees of her very irate boss, who starts by spanking her bottom over her work trousers. However, her trousers and shortly, her knickers are soon pulled well down and the spanking continues on the secretary's bare bottom.
Not satisfied that a spanking will suffice, her boss makes her spread herself across her desk where she has to endure 36 strokes of the riding crop, delivered on her naked, quivering cheeks, followed by another very hard spanking!
Miss Thorn is dismissed from the office with her knickers and trousers still around her ankles, vowing never to forget to keep her boss's diary up to date again!