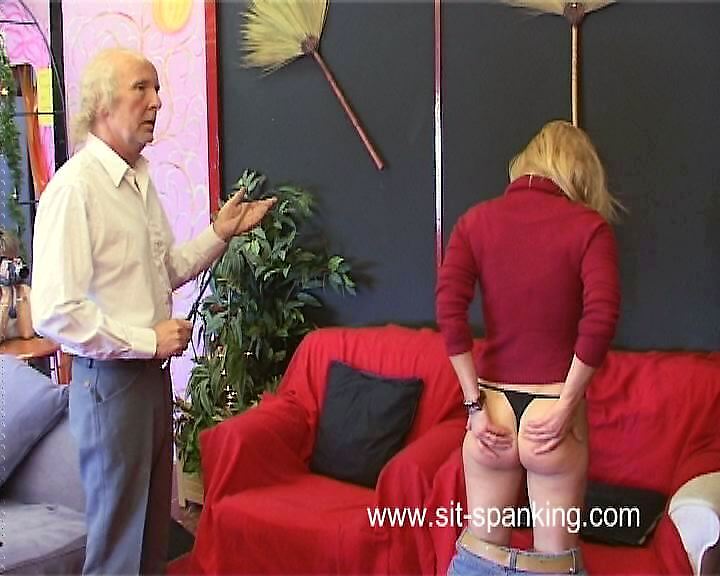 Sit-Spanking – Punished By Uncle Robert
Categories: Punishment, Spanking, Discipline, Beating, Cane, Whipping, Old Clip
Description: Amanda is accused by her elder sister of once again, helping herself to her clothes and make-up. She's had enough of Amanda's care-free attitude and threatens to tell Uncle Robert exactly what she's been up to.
Amanda is worried by this, as Uncle Robert is very strict and she knows that she is likely to be punished severely for her misdemeanours.
At this point her sister delivers an ultimatum; either Amanda must accept a spanking from her, or she will tell Uncle Robert, who will do the job for her!
Reluctantly, the younger girl agrees and she is given a very hard spanking on her bare bottom from her angry sister. The punishment then continues with the use of a wooden hairbrush which Lucy has taken from Uncle Robert's special cupboard.
Just as Amanda's bottom is turning a very dark shade of crimson, Uncle Robert arrives at the scene and is horrified to find that Lucy has taken matters in to her own hands and is punishing her young sister. Furthermore, she has taken correctional implements from his personal, private cupboard!
The tables are now turned, as Lucy goes over her Uncle's knee, jeans around her ankles, for a thorough bare bottom spanking. Amanda is allowed to watch to further the elder girl's humiliation. Wooden hairbrush and riding crop are then put to good use on Lucy's sore cheeks, as a reminder that any punishment in this household is carried out by Uncle Robert and nobody else!