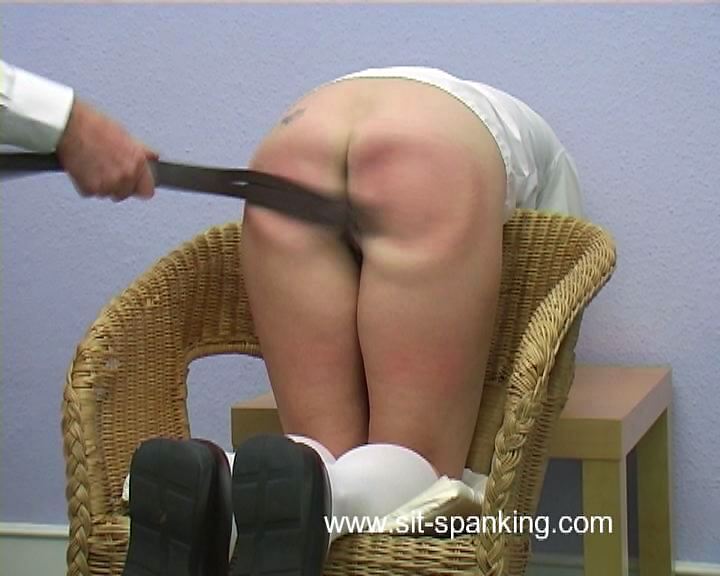 Sit-Spanking – The cane for Emma Hartley
Categories: Punishment, Spanking, Discipline, Beating, Cane, Whipping, Old Clip
Description:
Having been up to her usual pranks, Emma has set off the school bell half way through the day. The pupils decide that this means a half day holiday and they all go home. Poor Miss Bottomly, the school's matron believes it's a fire alarm and nearly has a heart attack. Chaos reigns!
Once more, mischievous Emma finds herself in the Headmaster's study for Corporal Punishment. The despairing Head has no option but to try to teach this young miscreant the error of her ways.
Having received many spankings on previous occasions, the Head decides that today, her punishment must be more severe. Emma is spanked, strapped and caned until she is finally certain that she never wants to end up in the Headmaster's study again!