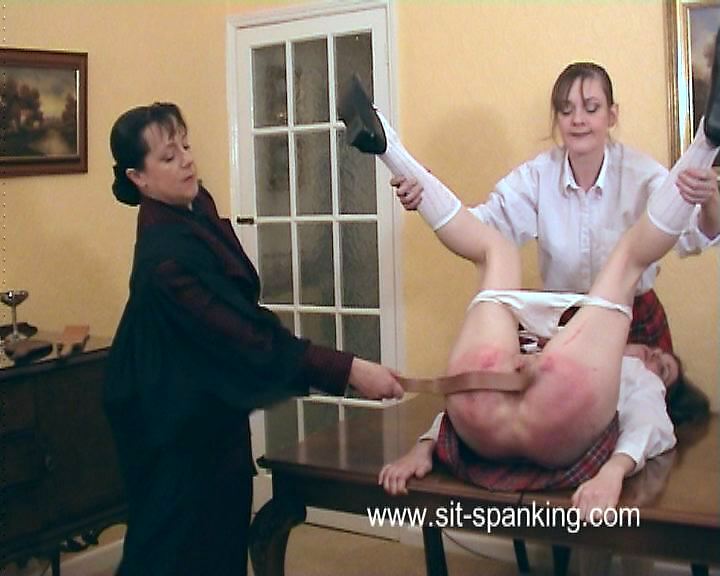 Sit-Spanking – Wendy's Art Lesson
Categories: Punishment, Spanking, Discipline, Beating, Cane, Whipping, Old Clip
Description: Wendy and Annabel are doing some extra study work after class. When Miss James calls in to check on them, she finds that one of the girls has been making derogatory drawings, depicting the head teacher.
Neither girl is willing at first to own up to the charges and they soon find themselves bent over the front of their desk with their skirts hitched up, to receive a fierce paddling from the angry teacher, with her heavy wooden paddle.
Annabel refuses to take any more punishment for something she has not done and puts the blame firmly on Wendy, who still refuses to admit to the misdemeanour. However, as Wendy has top marks in her Art classes and Annabel is always near bottom, it is not difficult for Miss James to work out who the real culprit is.
The would-be artist is thoroughly and severely punished for her refusal to own up and for implicating her innocent fellow pupil. Wooden paddle, leather paddle and strap are used on the girl's bare bottom, but it takes a very heavy caning indeed, to get Wendy to finally own up!