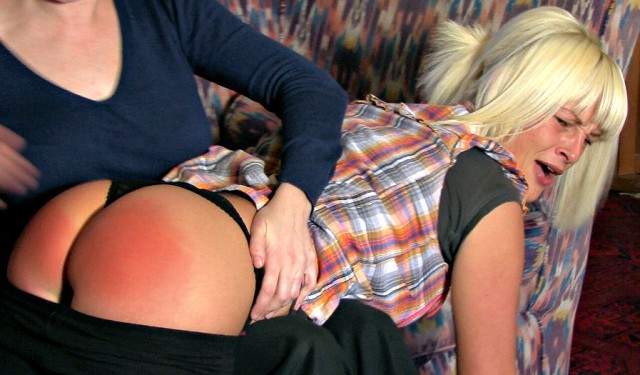 SlutSpanking – The Idle Maid!
Categories: Spanking, UK Girls, Bare Bottom, OTK, English, Discipline, Spank Her Ass, Ass Beating, BDSM
Description: Paige thought her work placement as house maid would be a push over! Miss Wood the Mistress of the big house had other ideas & instructions to knock cocky foul mouthed Paige into shape! Soon she found herself pulling down her tight shorts and having to submit her lithe bare bottom for a long hard Spanking which leave her cheeks a deep burning red! This F/F Video out now for SlutSpanking members!