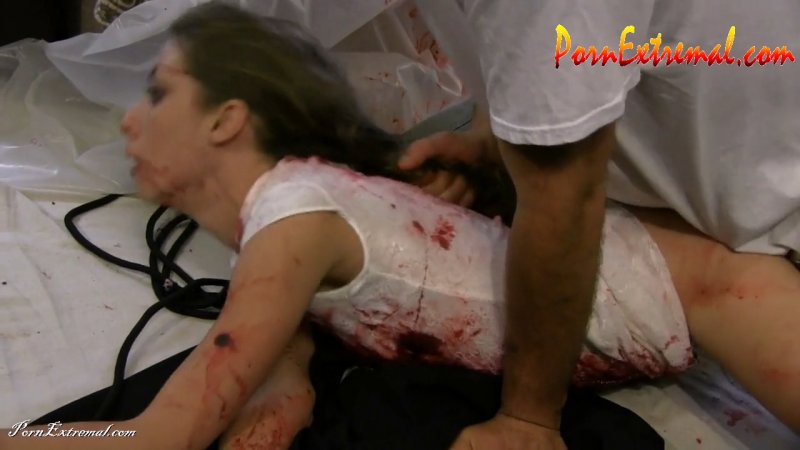 [New, Joint] Chris' Corner – Julies Last Stand 2 Necro Aftermath
Categories: Snuff Fetish, Rape, Strangle, Bagging, Shooting, Abused
Description: Starring: Belle Fatale, Bronson, Rex, and Chris B.
Two of the men that are killers for the Boss come in to clean her feet up, count the wounds, take pics and make a sheet that everyone will sign that fucks the dead bitch. They both fuck her hard and leave her oozing cum. Then what's left of the posse takes turns fucking the dead bloody corpse and discussing, talking smack about her and how she died. The last two fuck her more and get all the signatures together then count all the bullet holes to report back to the boss before they leave her dead, They all sign a sheet of paper that states in bold letters:
I FUCKED YOU DEAD BITCH!
The fucked corpse is left there oozing their juices and her blood. After a while Peter comes too in the tub and rushes out to find his woman shot to pieces, but after he gets upset, he gives her her last wish which is to be fucked by him again, even after she is dead, ravaged, and left in shambles. After he finishes, he picks her up to take her to another place, but then he realizes they are still surrounded by a gang of thugs……(to be continued)
Pt. 3:
In the next part, Peter bathes and cleans his woman and her wounds so he can have sex with her a few more times before the final ambush that kills him and gets her dead body shot again and again….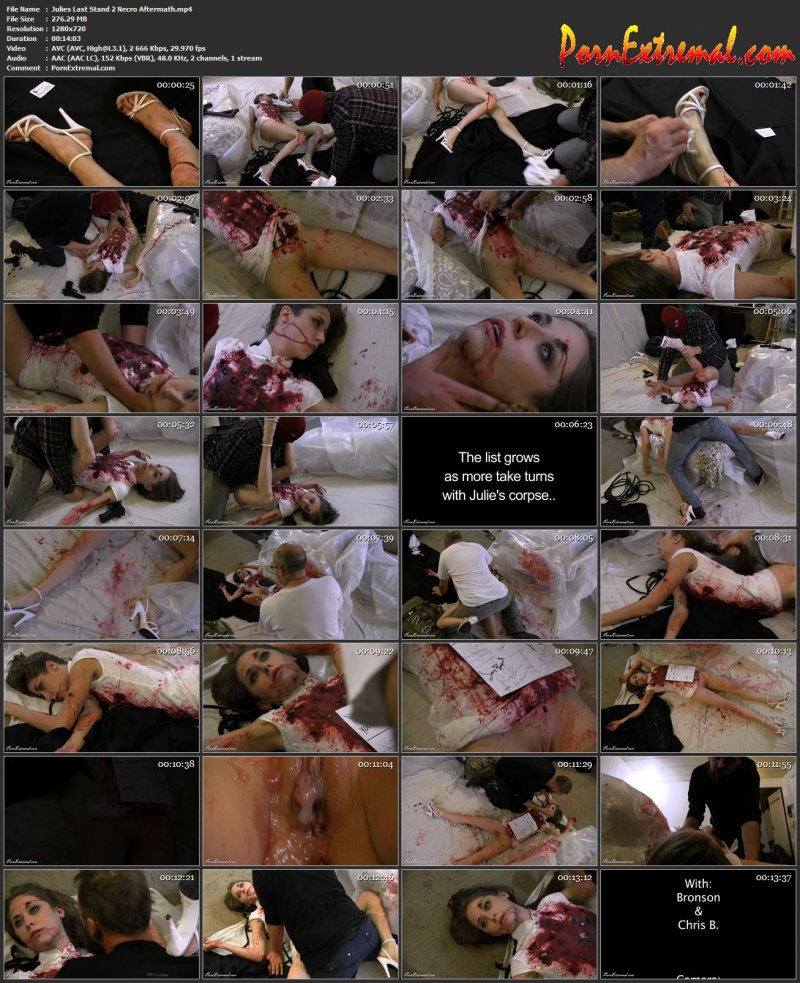 Julies_Last_Stand_2_Necro_Aftermath.mp4