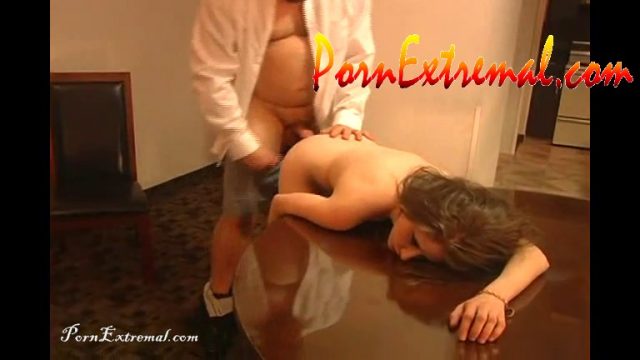 [New, Joint] Chris' Corner – Titus Andronicus
Categories: Snuff Fetish, Rape, Strangle, Bagging, Shooting, Abused
Description: Chris' Corner once again explores the dark, sexual side of classic drama! A modern adaptation of Shakespeare's most violent play unfolds in this modern-dress adaptation of the climactic scene from "Titus Andronicus". Roman general Titus and his vengeful enemy, Tamora, Queen of the Goths, have wreaked terrible havoc on one another – Titus has defeated the Goth army in battle and returned to Rome with Tamora in chains, but in a twist of fate she becomes the Empress, and exacts her revenge by murdering Titus' sons and arranging to have his daughter raped and mutilated. Titus, reeling from this brutality, is pushed to the edge of sanity, and Tamora decides to shove him over the brink into madness. She comes to his home pretending to be the living embodiment of the Goddess of Revenge, and toys with him psychologically, but Titus is not so mad after all. She taunts him with her sexuality, stripping to become Naked Vengeance, and he invites her to his table, offering her food and wine. She drinks while he circles around behind her with her discarded nylons, and when he accuses her sons of raping his daughter, she sneers and challenges him to summon them to make his claim. He informs her that won't be possible, as he has murdered her sons and squeezed their blood into the very wine she was drinking. Titus then wraps the nylon around the horrified Tamora's neck, and strangles her to death. He then takes her corpse sexually right there, and leaves her dead body adorning the dinner table. Revenge is sweet!
A DREAM OF A YOUNGER TITUS…
I will not give away too much but to say that this is very well acted, shot, directed, and written. The strangle sequence alone is the best I have ever seen to date, in fact when it was happening it felt so real, and the skin that was pinched between the revolutions of the nylon stocking prove the reality. Thanks for being a part in our own Shakespearean Theater!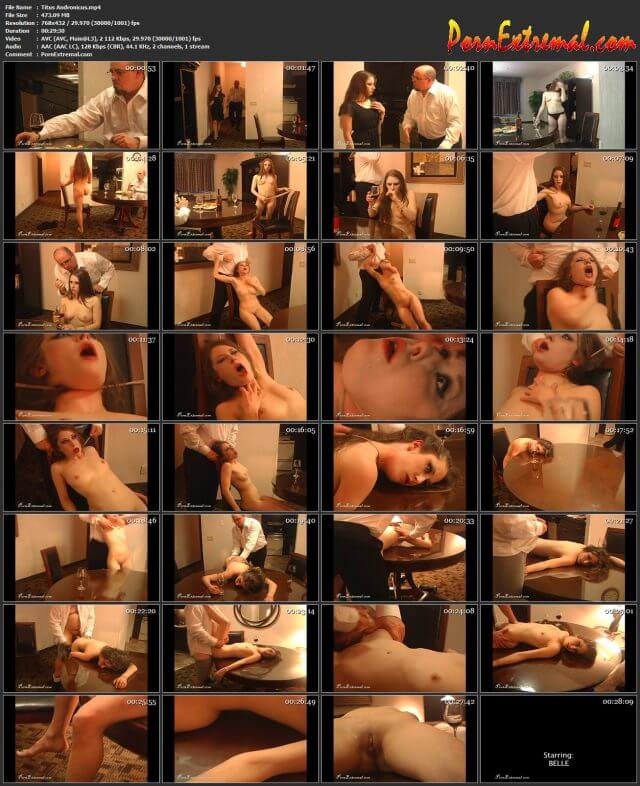 Titus_Andronicus.mp4