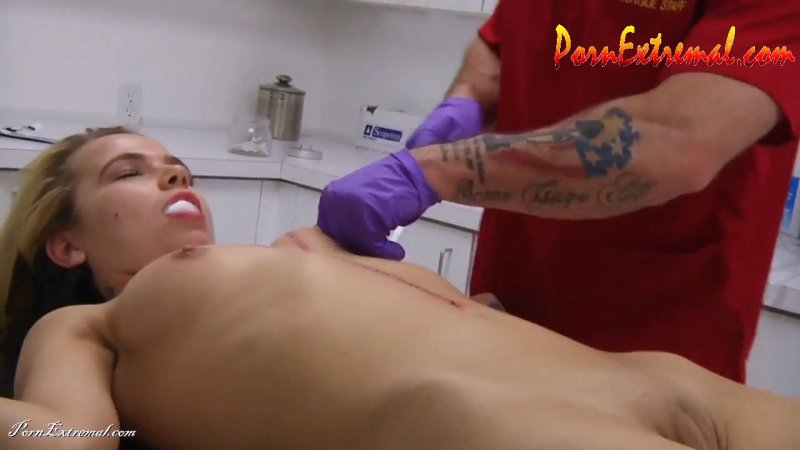 Peachy Keen Films – Alina In The Morgue
Categories: Strangle, Death Fetish, Snuff Play, Shooting, Abuse, Rape, Bagging
Description: Starring Alina West and Miles
Something terrible has happened. A girl has been strangled to death in her own home. Officials are investigating the scene, marking evidence, collecting everything they can to find the killer. Once they've collected as much as they can from the scene, the girl's body is taken to the morgue.
In the morgue, the technician unzips the body bag to reveal a beautiful young woman's body. She's so gorgeous, lying so still and stiff and breathless. The tech starts his normal routine, beginning by breaking rigor in all her limbs. But he starts to get so turned on by her, just laying there.
There's no one around…
The tech climbs on the gurney with the body and slides his cock in her mouth. Ugh, she feels so good. It's cold and only slightly damp but her lips are firm around his cock. He grabs the back of her head and thrusts it back and forth onto his dick, fucking the dead girls beautiful face.
When he's finished, he continues his procedures. After removing all the girl's clothing, he takes her fingerprints, vaginal swabs, measures the body, pulls the tongue with forceps to check inside the throat. Then he rolls the body over to check it thoroughly before she is sent off for internal examination.
When she returns with a large, fresh Y-incision on her chest, the tech places cotton balls in her mouth and vagina and pumps her full of embalming fluid. After she is washed and dressed she is placed in a luscious, silky white coffin. [note: washing/dressing happens offscreen]
Fetish Elements: Explicit Sexual Content, Morgue, CSI, Blowjob, Necro, Postmortem, Body Rolling, Limp Fetish, Embalming, Y-Incision, Coffin Views, Foot Views, Body Views.