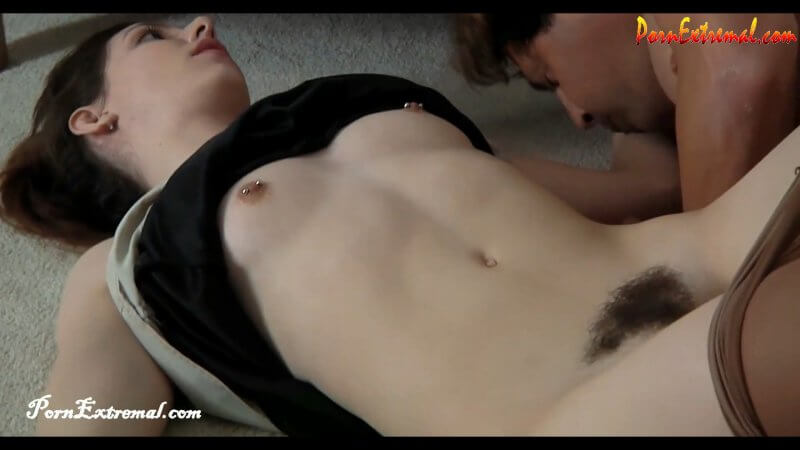 Peachy Keen Films – Embers Demise
Categories: Strangle, Death Fetish, Snuff Play, Shooting, Abuse, Rape, Bagging
Description: Ember is so excited about her new dress, she canТt wait to try it on. For an added element of naughtiness, she puts on a sheer pair of pantyhose, but no panties. So attired, Ember is set to go out, but a night on the town is not to be. An armed intruder breaks into her place and shoots her in the head. Her head snaps back and she falls, lifeless, to the floor. Rummaging through EmberТs purse, the man quickly learns that she has no money, no credit cards, her death was a senseless one.
Or was it? He begins to notice how pretty Ember does look in that dress, even as a corpse. Not to mention her lovely, nylon-clad feet. He lets his hands roam freely, lifting her dress to reveal her neatly trimmed bush, visible through the sheer pantyhose, groping her luscious tits. Rubbing her feet over his face, his stiff cock, he revels in the exquisite feel of them. Its only a matter of time before he is compelled to pull her pantyhose down and thrust himself into her still warm cunt. He uses her with abandon, her limp form shaking with the weight of him pumping into her. When he canТt take any more, he aims his shaft and covers her dainty feet with his cum.
He leaves her body on the couch, eyes staring blankly, bullet hole like a third eye in her forehead. Clothes disheveled, sperm drying on her feet, sheТll be cold and stiff by the time anyone finds her. But sheТll still look great in that dress.
Fetish Elements:аExplicit Sexual Content, Stripping, Pantyhose, Partial Nudity, Disheveled, Fondling, Pussy Licking, Cumshot, Sex, Foot Fetish, Posing, Lifting, Headshot, Necro, Lifting, Body Play, Body Views, Nylon-Clad Feet Views.