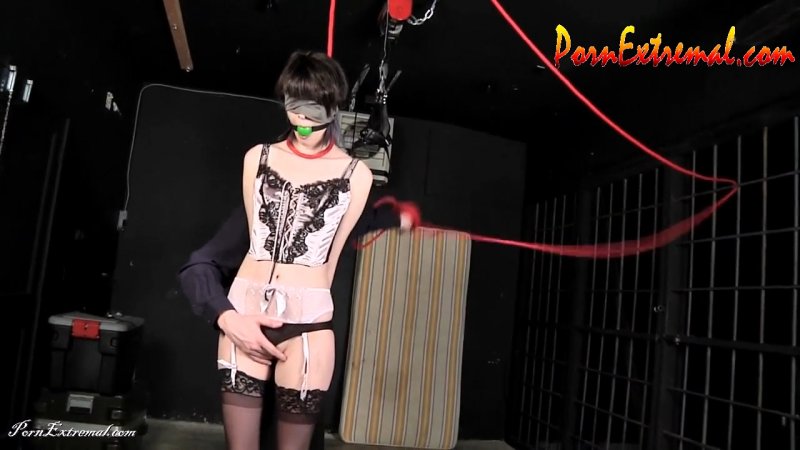 Peachy Keen Films – Fifty Shades Of Ivy
Categories: Strangle, Death Fetish, Snuff Play, Shooting, Abuse, Rape, Bagging
Description: Starring Ivy Aura and Ezra
Ivy is in her bedroom pacing and talking to herself. He IS pretty cute, heТll be able to fulfill ALL her fantasiesЕshe should just do it. Let him use her, let him do whatever he wants to her. The idea gets her so wet she starts to rub her pussy. She moans about how sheТll be tied up and pleasuring him. She grabs a vibrator and rubs it fast and hard over her clit and into her pussy. She turns up the speed and eventually cums, a smile on her face.
She opens a drawer in her nightstand and pulls out a rope, pretending to tie her hands like her new lover will. Using a pair of pantyhose she chokes herself, feeling intense pleasure. Her phone rings suddenly, itТs HIM! He wants her to come right over. She quickly gets dressed and hurries out. When she gets to his apartment there is lingerie lined up for her and she changes donning a pair of black high heels.
She walks over to a table with a note and a dildo on it. The note instructs her to use the dildo and fondle her breasts at the same time. She sits on the dildo and begins fucking herself, rubbing her tits while she grinds. As she starts to move faster Mr. X appears with a blindfold. He leads her to a chair where he binds her hands with rope. He pulls down his pants and shoves his rock hard cock into her mouth.
Bringing her over to the bed he fucks Ivy from behind. He forces his cock down her throat again before leading her out of the room and into his dungeon. There, he unties her and shackles her hands above her head and puts a green ball gag on her. He uses a large vibrator on her pussy, her hands unable to push him away. Removing her hands from the shackles, he secures a red rope around her neck while he rubs her clit. He instructs her to step forward and the ground disappears beneath her, she begins to hang herself, spit shooting from behind the ballgag. Her legs kick and her body flails and finally she is dead.
He loosens the slack on the rope and she hits the floor.
Fetish Elements: Explicit Sexual Content, Pussy Rubbing, Vibrator, Rope, Pantyhose, Choking, Lingerie, BDSM, Dildo, Tit Play, Blow Job, Blindfold, Doggystyle, Pussy Fucking, Forced Blowjob, Shackles, Ballgag, Dungeon, Forced Orgasm, Noose, Hanging, Spit, Death, Dead, Body Views, Foot Views