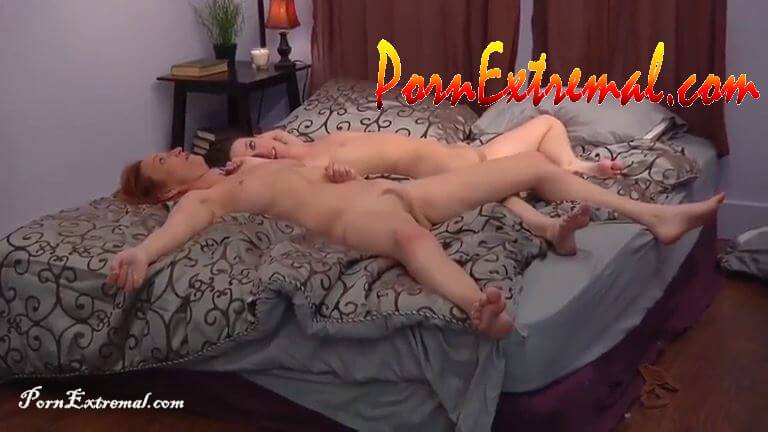 Peachy Keen Films – Original Sin
Categories: Strangle, Death Fetish, Snuff Play, Shooting, Abuse, Rape, Bagging
Description: Alex wakes up a little sad and is comforted by his mother, which eventually leads to her sucking his cock and then he fucking her. It is all well and good except that they are caught by his younger sister, Solara.
She is spitting mad and chases her brother out of the room. She then confronts her mother, giving her a taste of her own medicine by stripping nude and embracing her. But, it is a ruse—she slaps her mom and turns her back on her.
Mom, then attacks her daughter, wrapping a garrote around her neck and pulling her on the bed where they wrestle–their bodies rubbing and gyrating as she strangles her daughter.
When it is over, her only daughter lay dead before her. This turns the mother on and she starts rubbing herself.
Meanwhile, Alex has witnessed what his mom has done to his little sister. In a rage, he strangles her until she collapses dead across her dead daughter.
Alex, looks over both his dead mother and sister and see opportunity. He plays with there feet, rubbing his sisters feet on his enlarging cock. Then, he fucks his dead sister. And, when that is not enough, he climbs on his dead mother and fucks her too.
When he is finished, he leaves them both spread on the bed.
Fetish Elements: Violence, Nudity, Taboo/Incest, Teenage/Young, Mother/Daughter, Explicit Sexual Content, Mother/Son BJ and Sex (12min), Garrote Strangling, Upright Garrote Strangling, Daughter Necro Sex, Mother Necro Sex, Body Views..