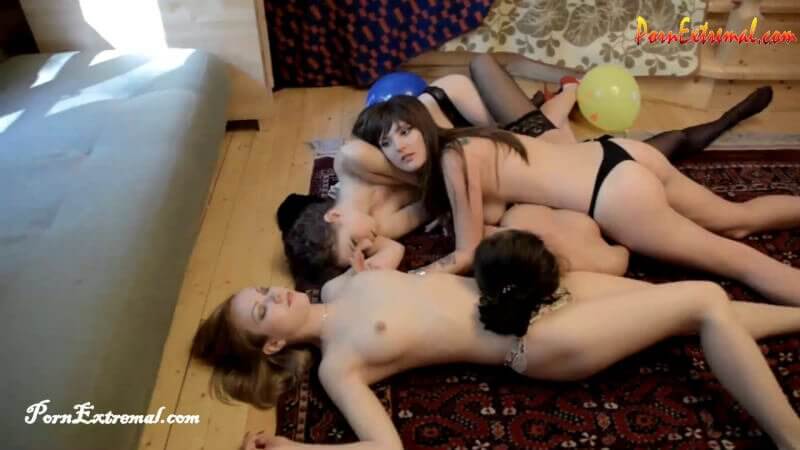 Crime House (aka Dark Rooms) – Unhappy Birthday – 4 Bodypile
Categories: Strangle, Death Fetish, Snuff Play, Shooting, Abuse, Gun Fun, Bagging, Nude Sexy
Description: Crime house summer season: unhappy birthday
4 young women ********* one by one, bodies are stripped and lift to one place for 4-women' mega sexy bodypile!
it's the most sexy crime house clip.
introdusing new model – anna rose.
luiza celebrates her birthday in the cottage and invites her 3 best friend. They have fun, but they don't know a maniac-strangler is walking near the house.
he attacks poor g…Rls one by one and brutally ********* the, with his strong deadly hands. His first ****** was angelina. She came to the kitchen for some water when he surprised her, grabs to the floor and ********* slowly. Angelina makes very sexy agony and dying face.
luiza goes to the first floor to have a little rest. She takes off her shoes and massages her feet. Maniac surprised her, attacks and after a fight he ********* her. She does active legs kicking, her tongue out from her mouth. Dead one! Her topless body in black stockings is lying on the bed.
hass goes outside to have a smoking break. Smoking kills! Maniacs ****** her and snaps her neck.
ann doesn't understand where are the *****… in this time the maniac is carrying bodies to the living room, stripes them and makes a bodypile of young *****' corpses. Ann comes back and sees her friends naked and dead in pile of corpses. She is in panic but too late. Maniac grabs her and strangler to her death. He takes off her clothes and puts her in the bodypile. 4 dead g…Rls in one pile now!
– all ********** scenes are long and very sexy – different angles and body views. Death stares, naturalistic death reactions,
– all *****' dead bodies are carried and lift
– -all body is stripped
– great ultra sexy bodypile
fetish elements:
**********, death stare with open eyes and tongue out, death stare with clothed eyes, lifting bodies, carrying dead *****, black stockings, bare legs, foot fetish. Short party's dresses, many dead poses, fear, fighting for life, sounds of *******, underwear, stripping bodies, playing with bodies, touching bodies, smoking ****, 4 ***** bodypile.