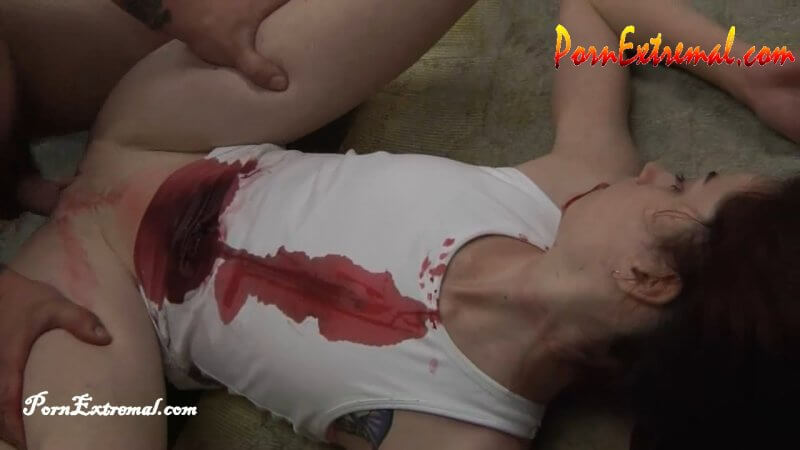 Peachy Keen Films – Belly Stab Necro Fuck
Categories: Strangle, Death Fetish, Snuff Play, Shooting, Abuse, Rape, Bagging
Description: Alex has been seeing a hot chic running by his spot for weeks. His fantasies have run wild. Pushing a knife deep into her belly has fully consumed him. His alarm goes off notifying him she is close as he is sharping his knife.
It's only a minute before she rounds the corner as she has every day for months. Its perfect, no one around. She is un aware as he moves in for the capture. A blow to the head KO's her, she is lite.
Once inside she has no were to go. The blade goes in easy. Twisting it feels good. Ramming it in like he will latter ram in his cock into her dead pussy. She mons & coughs up blood. Pulling the knife out is nearly a orgasm. Watching her die is a fantasy long awaited.
Her small frame is easily drug across the floor. Her pussy is tight & wet as if she enjoyed the fell of the cold steel in her belly as she died.
The reward of he efforts is a climax like no other. He will save her for another round.