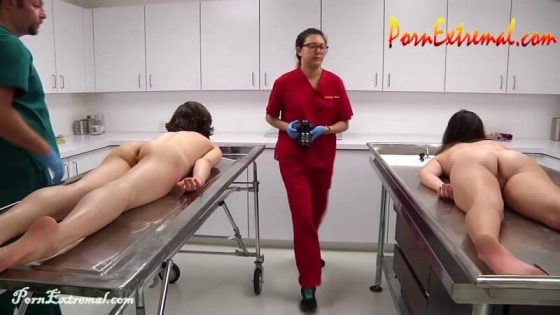 Peachy Keen Films – Crimes Of Passion
Categories: Strangle, Death Fetish, Snuff Play, Shooting, Abuse, Rape, Bagging
Description: Starring Lily LaBeau, Gwen, Rock, and Breezy
Directed by Alex Dorian
Alone in her apartment, Lily starts touching herself. She lays back on the bed, thinking about a cute guy she saw at the bank earlier that day. She starts to get into it, closing her eyes and rubbing herself when a large man in a ski mask bursts into her apartment. He tackles her, pulling out his dick and moving her panties to the side so he can fuck her. Her futile attempts to fight him only motivate him. He's much bigger and stronger and he holds her wrists down as he fucks her.
When he finishes, he pulls out a piece of rope from his pocket and tightens it around her throat. They struggle for a long time, as she grabs at his hands and bucks her hips, trying to get free of his strong grasp. She fights for air, her mouth agape and her eyes wild. Her movements gradually become slower and weaker as she inches closer to death. With one final heave of the body, she dies.
Having heard the noise followed by such a deafening silence, the dead girl's roommate enters to discover the horrifying scene. She screams, but the man rushes her and kills her, too.
The next day, the girl's boyfriend finds them and they are taken to the morgue where the bodies are examined.
They begin by breaking rigor on both bodies, bending their legs and arms, and flexing their toes and fingers. Then they remove their clothes, cutting off their panties and sitting them up to take off their bras.
After tying on toe tags, they take finger prints, nail scrapings, and oral and vaginal swabs. Then they take photos and measure both bodies before they flip them both over to check them thoroughly for any evidence. Finally, they bind their wrists and ankles.
Fetish Elements: Sexual Content, Female Masturbation, Rape, Intruder, Strangle, Groat Strangle, Morgue, Cutting Clothes, CSI, Bo