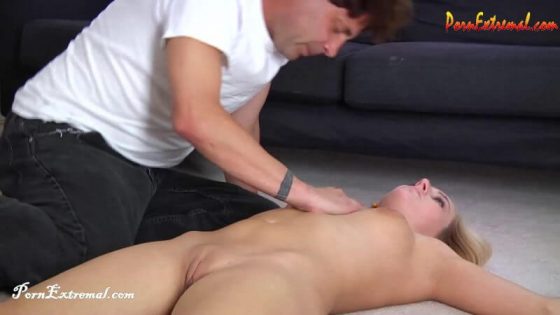 Peachy Keen Films – Kates Gone
Categories: Strangle, Death Fetish, Snuff Play, Shooting, Abuse, Rape, Bagging
Description: Kate collapse to the floor holding her chest. Her boyfriend Eric is there to help her. He moves her to the ground and checks her pulse and if she's breathing.
It looks like he is going to have to start CPR. He removes her clothes and underwear so they don't get in the way. He starts CPR giving her breaths and chest compressions. He does his best to bring her back and it seem not to work she can't be revived.
Fetish Elements: Sexual Content, Nudity, Medical, Stripping, CPR, Death, Body Views, Foot Views.