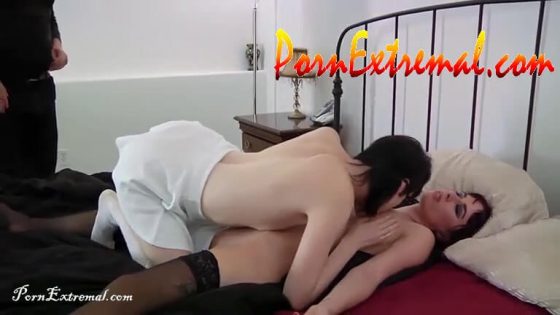 Peachy Keen Films – Leech Returns
Categories: Strangle, Death Fetish, Snuff Play, Shooting, Abuse, Rape, Bagging
Description: Leech Returns Special Super hero brunette beauty enters the lair of Leech but shes not prepared for the battle when Leechs henchlady comes out of no where and quickly renders the superhero lifeless. Her limp body is placed on the bed where Leech and his henchlady have their way with her.
Shes undressed and they play with her wet pussy, suck her nipples, and lick her up and down until she cant contain herself any longer and moans in ecstasy.
From there Leech gets on top of her and inserts his throbbing dick into her yearning pussy while his henchlady rubs her nipples, sucks Leechs big cock and then climbs onto the superheroine and they enjoy a their fantasy threesome.
When Leech is done with them he then renders his henchlady lifeless and lays them side-by-side naked and wet.
The brunette beauty comes back one more time and leech has too finish her off sucking all the life out of her.
Then he has his fun fucking her one more time.
Fetish Elements:Explicit Sexual Content, Blowjob, Pussy Fucking, Threesome, Lesbian, Death, Necro Fucking Body views, Foot Views.