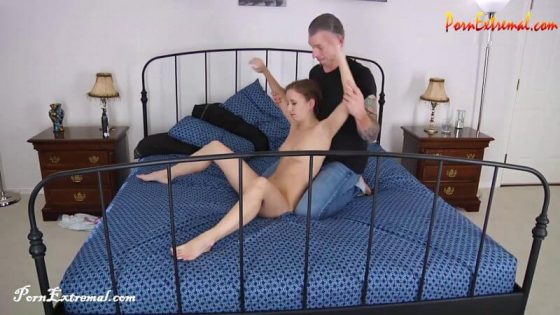 Peachy Keen Films – Partied To Death
Categories: Strangle, Death Fetish, Snuff Play, Shooting, Abuse, Rape, Bagging
Description: MaX walks into the house excited to share some news with Norah, but instead he finds her passed out naked on the bed.
"Norah?! What a little lush passed out drunk," sighs MaX as he moves her body across the bed picking her up from her arms and legs laying her on her stomach, perky little ass in the air.
MaX picks up Norah's limp body and sings her backwards on his chest exposing both her wet sexy holes prime for fucking.
MaX continues to flops sexy little sex kitten, Norah, around on the bed exposing her sweet shaved puss and bouncy tits.
Max leaves her naked on the bed thinking she would sleep it off but she became unconscious long ago and there is no sleeping this off!