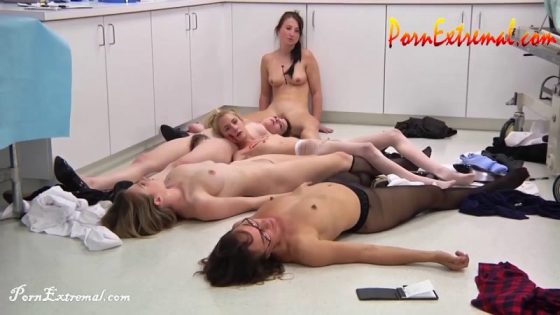 Peachy Keen Films – Please Just Do It
Categories: Strangle, Death Fetish, Snuff Play, Shooting, Abuse, Rape, Bagging
Description: Odette and her sister, Ashley are at the hospital with the doctor and two interns come in to check up on her. She was feeling sick at school, so her sister brought her here to have her looked at. She goes on to explain her symptoms when they are interrupted by a man claiming to be Odette's boyfriend–a man clearly way to old for her.
The staff scramble to calm the situation, as the man is clearly agitated by Odette's refusal to go out with him. When the doctor tries to call security, the man freaks out and tragedy ensues.
Witness:
• The executions of the doctor and the young, innocent, interns.
• The man tormenting Odette as she refuses to so what he asks—causing him to kill the other girls.
• Forcing Odette and her sister to strip and fondle the dead girls
• The forced humiliation and subsequent execution of Odette's older sister, Ashley.
• Odette's stubbornness to "Just Do It" and the act that finally gets her killed.
• The violation of Odette's body in multiple ways.
• The body play and foot play by the deranged man of the dead girls.
Contains: Violence, Nudity, Explicit Sexual Content, Multi-Shooting, Head Shots, Chest Shots, Undressing, Body Play, Feet Play, Foott Job, Hosiery, Necro BJ, Necro Sex, Carrying, Posing, Body Views, Foot Views.