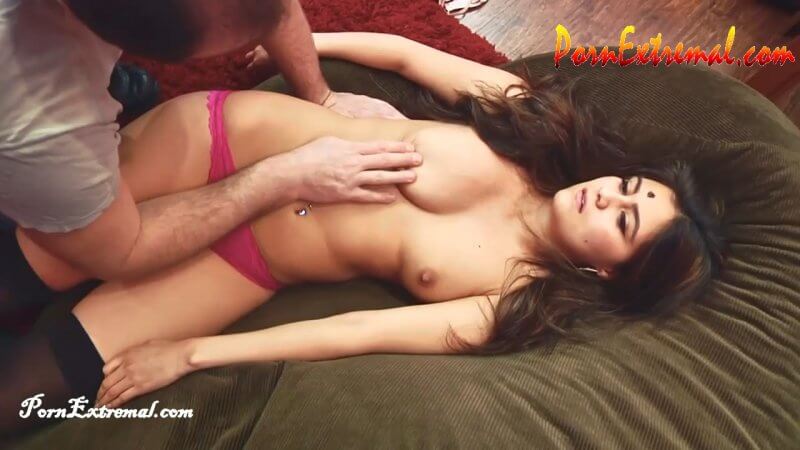 Peachy Keen Films – Sister Wives
Categories: Strangle, Death Fetish, Snuff Play, Shooting, Abuse, Rape, Bagging
Description: Starring Ivy Aura, Delta, Brook, Jelliana
Directed by JohnM
Jelliana, Delta, Brook, and Ivy are sister wives who are in the middle of arguing, coming to blows over who will be their husband's "first" and most important wife. Rock, their husband, bursts into the room, breaking up the tiff. He is annoyed at all of them arguing over each other and shoots Delta in the gut. She drops to the floor, clutching her stomach as he puts a round in Jelliana's head. He wraps his arms around Brook claiming she will be his number one. He advises they kill Ivy, her sister, and Brook plays along. He instructs Brook to give her sister one last kiss, but before she can finish he is blowing a hole in the back of her head.
Delta writhes in pain, instructing Rock to kill Ivy because she will tell someone about the incident, perhaps jeopardizing everything. He kills Ivy and Delta, the latter knowing this is what must happen.
He begins stripping each girl slowly, first their tops, fondling their breasts underneath, then their shoes and skirts, leaving only pairs of pantyhose or stockings underneath. He moves slowly and deliberately, taking care to test each body with a gentle caress. He assembles the bodies on the bed, only Jelliana's legs propped on the edge, and leaves them there as he makes his exit.
Fetish Elements: Nudity, Violence, Multi-Girl, Shooting, Multi-Shooting, Headshots, Stripping, Tit Play, Stockings, Pantyhose, Lift and Carry, Body Views, Foot Views.