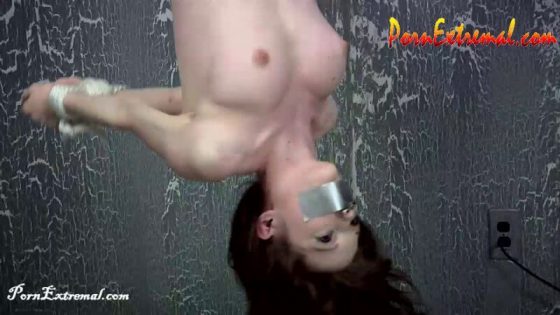 Peachy Keen Films – Tasty Teenager
Categories: Strangle, Death Fetish, Snuff Play, Shooting, Abuse, Rape, Bagging
Description: On the day of her 18th birthday, a hard-body, wealthy, California teenager arrives for a private massage session. A gift from her daddy.
Little does she know, that she has been raised healthy and beautiful to become the main course in a private feast. The messieurs was in charge of giving her one last give before ending her life.
She disrobed and layed on the table. He started out slowly, but gave her the necessary hints to move things along. Soon, he was having sex with this young beauty. It would be her last time.
When they were done and she was momentarily distracted, he rendered her unconscious.
She awoke upside-down in a dark dingy room. She was able to make out a camera–was this being recorded? Then, the man who massaged and gave her the best orgasm she ever had in her young life, was putting duct tape across her mouth. She was ****** to breath out her nose, but not for long. He took out a metal clip and punched her nose shut.
She realized she could not breath and started to freak out. Her body swang vigorously too and fro.
The man check the feed. He was streaming her death to the dinner party. Tonight, they would feast on this lovely morsel.
She continued to swing about and jerk her arms and whole body. She did everything she could to try and live, but the world was fading. Soon, she found she only had thoughts of her fading existence and tears welled up as she thought—no-no-no…..
And finally, with a last little jerk, she was still. Dead.
He removed the duct tape and pinchers. He looked at her. So peaceful. He caressed her body, spin her around, tasted her still wet pussy.
Later, he had her spread on his chief table and oiled her up. He examined every nice and naughty place on this tasty teenager. He positioned her several ways, used his fingers all over and especially played with her oiled up pussy.
Finally, she was ready for the oven, stuffed, legs trussed up, and an apple in her mouth.
Hooray for this tasty teenager.
Contains: Nudity, Teenage/Young, Explicit Sexual Content, Blowjob, Fingering, Sex, Inverted Suspension, , Body Flopping, Body Posing, Oil, Necro Licking, Necro Fingering, Bare Feet, Girl Meat, Body Views.