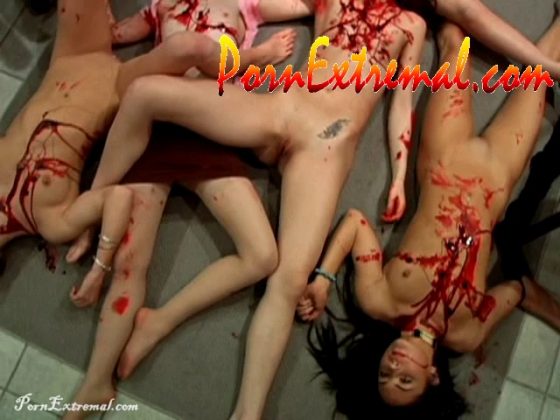 Peachy Keen Films – Termination Training
Categories: Strangle, Death Fetish, Snuff Play, Shooting, Abuse, Rape, Bagging
Description: What better way to train a new rookie contract killer, then to bring him along on an easy job. This was not Chris's first time, but now, taken under the wing of his mentor and somewhat pain-in-the add boss, Mark, he jumped at the chance. The job was simple, kill the young daughters of a local crime syndicates boss to send him a message. What that message was, was not their concern. The specifics, however, required them to, quote "make the girls suffer and leave them exposed and assaulted". Mark knew Chris would be perfect for that as he was known to have a little hanky panky with some of the hotter female targets of the past. When they arrived, they knew they would have to alter their plans. Intuition, plus the blaring loud music accompanied by teenager frolicking in revealing clothing led them to believe there were more people in the house then just the two sisters—who, oddly enough, were kissing.
Mark and Chris went upstairs to find 3 other young girls just out at the house. Time to move. They charge up the stairs, taking down the two girls at the pool table, then Mark takes a shot at the poor girl standing behind the kitchen counter. With all three down, they set about their work. Mostly, Mark watches and observes as Chris does his thing. During this process, Chris shoots the girls some more. At one point, Mark and Chris in a heated discussion allow two of the girls to crawl away and have to chase them down. One girl take additional shots on the stairs, the other down the hallway. When the two girls were bullet-ridden enough, Chris finishes each one with several point blank shots under the breast. Finally, both Chris and Mark take out the third girl at the same time, filling her full of lead. Two of the girls pee after they expire. Chris then goes between the first two girls, removing or cutting clothes off and doing some molesting.
Downstairs they burst in on the sisters, taking them down with several shots. Chris torments them a bit, then places a few more rounds into each girl. Then, he strips Keely clothes off and proceeds to lick and fondle her. He jumps between the two hot teenagers before finally finishing both off, them having sex with each one. The other three bodies are brought down to create a body pile of 5 bullet-ridden dead girls.