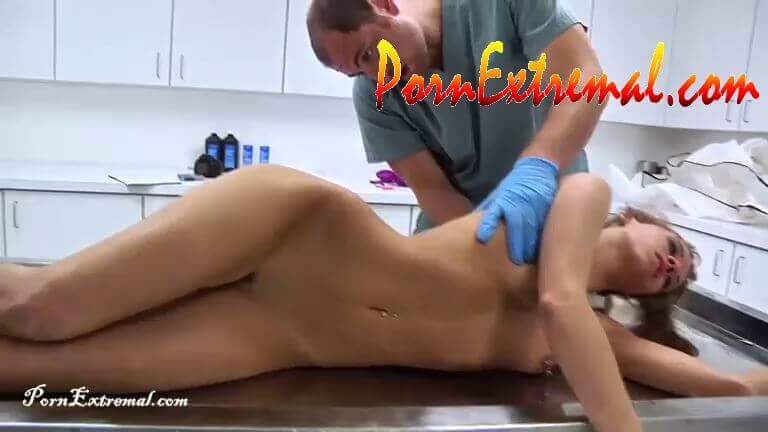 Peachy Keen Films – The Perfect Body
Categories: Strangle, Death Fetish, Snuff Play, Shooting, Abuse, Rape, Bagging
Description: Starring Norah Nova, Breezy, Rock, and Miles.
Miles has just finished up with a body inspection of the young and beautiful Breezy, who died of natural causes. When he's finished preparing the body, he places it in the coffin for viewing. RIP Breezy.
Next, Rock brings in another body for inspection. He's working by himself today, which is how he prefers. He beings by breaking rigor in her appendages, then moves on to taking photos of the body. Next, he cuts off her clothing so that he can better inspect her. He does all the regular inspection procedures, including nail scrapings, temperature, breast tissue massage, UV light inspection, fingerprints.
When he's done with the inspection, Rock starts feeling the body's vagina, and getting turned on, so he carries her over to the counter and drops his pants. He opens the mouth and slides in; it's still wet even though it's cold. He fucks her face, flips her on her back with the head hanging off the counter and fucks her until he cums. Then he carries her back to the exam table.
She is washed and dressed and prepared for funeral, and then she is placed in a beautiful white casket, with a soft white lining. She is wearing a beautiful black gown and her mother's favorite pearls.
Fetish Elements: Explicit Sexual Content, Morgue, CSI, Funeral, Face Fucking, Blowjobs, Drool, Necro, Nail Scrapings, Inspection, Temperature Taking, Lift & Carry, Body Views, Foot Views.