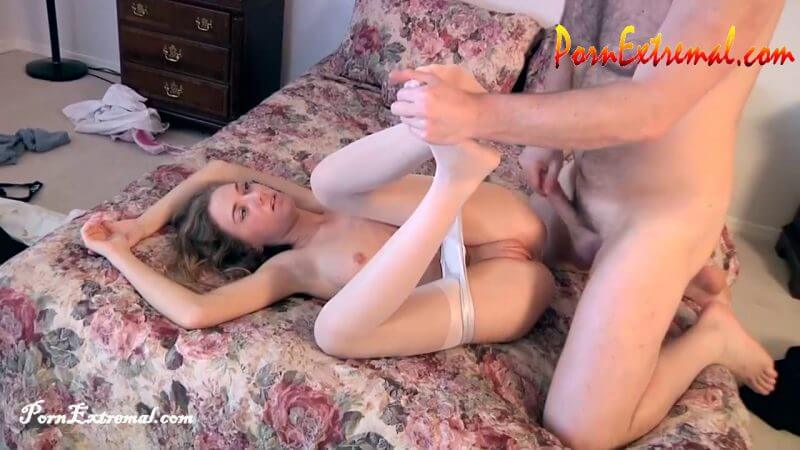 Peachy Keen Films – What About Tim
Categories: Strangle, Death Fetish, Snuff Play, Shooting, Abuse, Rape, Bagging
Description: She just got home from her day at private school. Her parents were not home yet. Tim was waiting for her.
He was a teachers assistant at her school. He was a little slow—maybe funny in the head, but nice. But, now he was in her home creeping her out. He wanted to ask her out.
In no uncertain terms she told him no. Get out. He responded by shooting her in the back of the head.
Now Tim could do whatever he wanted. After playing with her in the kitchen, he took her to the bedroom and slowly stripped off almost all her clothing. He left her school regulation white pantyhose on.
He played with her some more, then put his cock in her mouth and after a while of that, put his cock in her pussy and fucked his dead teenage obsession for quite a while.
When he was done, he left her disheveled on the bed. Now, he was happy.
Contains: Violence, Nudity, Teenage/Young, Explicit Sexual Content, Head Shot, Carrying, Pantyhose, Schoolgirl, Necro BJ, Necro Sex, Body Views.