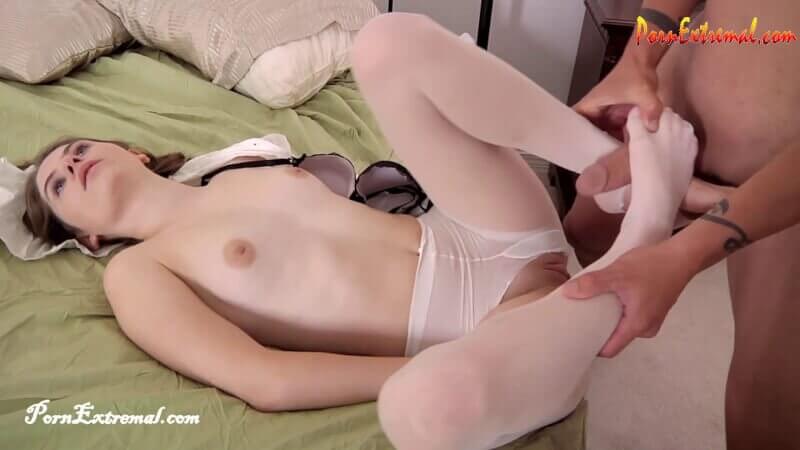 Peachy Keen Films – What About Tim 2
Categories: Strangle, Death Fetish, Snuff Play, Shooting, Abuse, Rape, Bagging
Description: Alice is on the phone with her girlfriend talking about the creep that always walks home with her after school. An older man, he seems nice enough–harmless, but can never seem to leave her alone.
She is home alone and suddenly discovers Tim standing in the kitchen with her. She does not panic–but talks to him. Turns out, she just wants to ask her out. She graciously turns him down, but he keeps asking, so finally, she completely snubs him and tells him to leave.
He is not so forgiving and shoots her in the back of the head. She falls dead, sprawled out on the kitchen floor.
He fondles her for a bit, the takes her into her parents bedroom, where he lays her out and molests her dead, teenage body.
He plays a lot with her foot and legs–even getting a foot job before he moves on to fucking her mouth and fucking her. Eventually he cums all over her dead body before leaving.
Fetish Elements: Nudity, Explicit Sexual Content, Stripping, Head Shot, Fondling, Lifting, Carrying, Necro J, Necro Sex, Foot Job, Tights, Body Views, Foot Play, Foot Views.