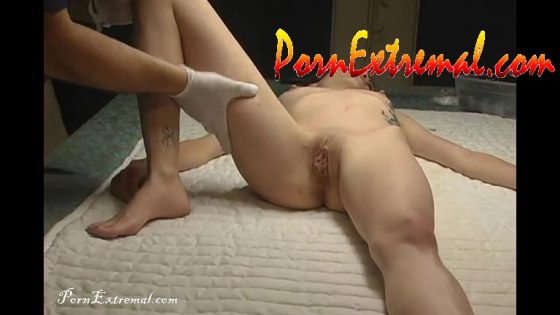 [New, Joint] Chris' Corner – Field Office Csi – Morgue
Categories: Snuff Fetish, Rape, Strangle, Bagging, Shooting, Abused
Description: Another tragic teen death, in the rural Midwest town of Astor, Chris, a seasoned Crime Scene Investigator comes to the call. Chris starts by looking at the scene around the young lady, scanning for clues. The young, thin girl just lies there with a silk garrote around her neck, and signs of a struggle. He takes special care bagging her hands and making sure he keeps the scene preserved. After marking evidence, he drags the victim to his floor gurney, then, drags her to the steps. Scene fades to a long table, with the victim, lying clothed and Chris gathering his tools.
He turns his recorder on as he gives her a thorough examination, including: undressing, spending lots of time with bare feet, bagging of clothing, scraping fingernails, sexual assault, trauma, broken bones, and irregularities in her tiny thin frame. The exam goes on for a while, and all of her body parts are checked out with great care. After rolling and flopping the body to get better looks, Chris then examines her head and neck to make sure there are no breaks in the case.
After the tests, Chris takes his camera, snaps photos from every angle, then exits to leave us with sweeping pans and stills of the deceased.
THE NEW MODEL IS VERY CUTE AND TINY! I AM TRYING SOME NEW STUFF THAT IS NOT SO SEXUALLY DRIVEN TO MIX IT UP A BIT. CHRIS IN HIS CRUDE FIELD OFFICE MORGUE, AND AS A CSI. LOTS OF LIMB PLAY, DRAGGING, LIFTING, FLOPPING, ROLLING, BODY MANIPULATION, ETC. NICE LONG STRAIGHT BODY PLAY.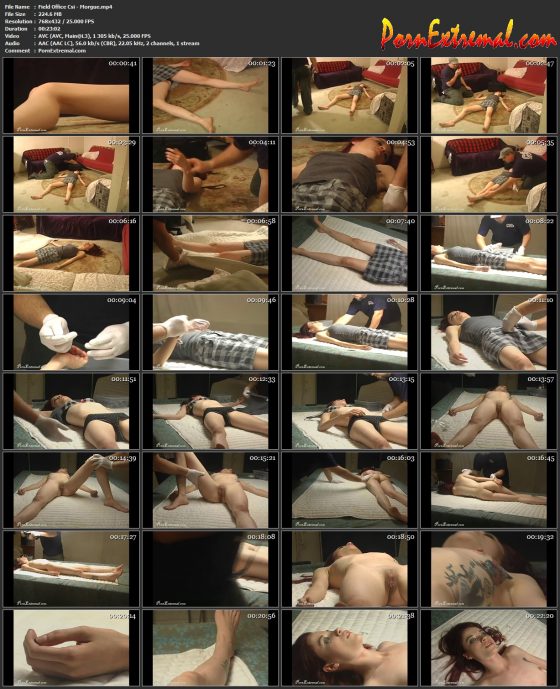 Field_Office_Csi_-_Morgue.mp4