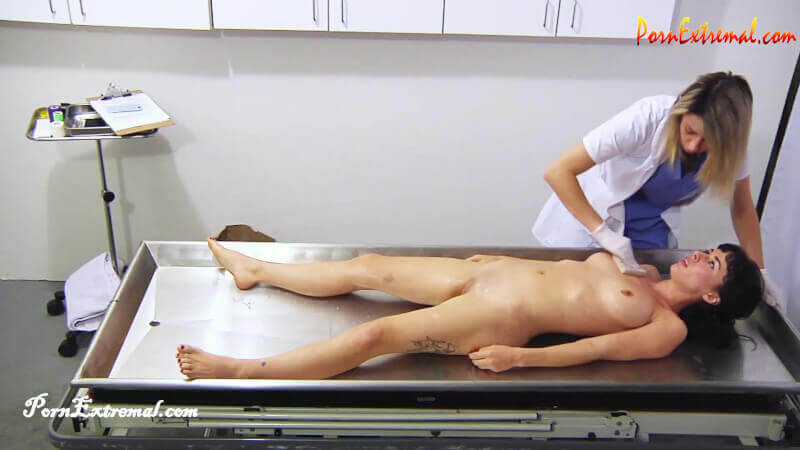 Peachy Keen Films – Olives Poisoning
Categories: Strangle, Death Fetish, Snuff Play, Shooting, Abuse, Rape, Bagging
Description: Olives beautiful body has landed on the exam table from a poisoning and Dr. Aspen preforms post mortem forensics. Dr. Aspen inspects the body, taking samples, photographs and notes throughout before washing OliveТs body in preparation for her autopsy.
After Olives autopsy, Dr. Aspen wraps her hands and feet in gauze, before moving onto the next dead body.
Fetish Elements: Morgue, Body Fondling, Body Flopping, Relieving Rigor, Measuring, Morgue Examination, Fingerprints, Fingernail Scraping, Pussy Swabbing, Mouth Swabbing, Breast Exam, Tongue Examination, Breast Fluid Extraction, Foot Views, Body Views, Limp Fetish, Medical Fetish, CSI, Body Inspection, Medical Clinic, Stripping, Role Play.