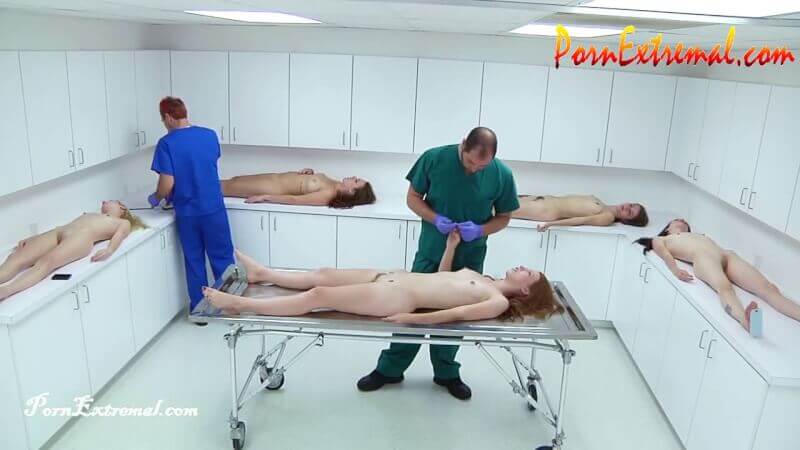 Peachy Keen Films – Thats A Lot Of Bodies
Categories: Strangle, Death Fetish, Snuff Play, Shooting, Abuse, Rape, Bagging
Description: Starring Odette Delacroix, Pepper Kester, Alisha Adams, Willow Hayes, Jacqueline, Rock and Alexander
Directed By MaX CoXXX
Five unknown girls all died mysterious deaths and were found the next morning. They were brought to the morgue of the charming small town where they were found, and placed on the counters around the examination room, the quaint little morgue is used to a body every once in awhile, never more than two.
The two morgue techs begin their examination of the bodies. Taking pictures of all, and various samples from the nails, hair, DNA swabs of the mouth and pussy.
They relieve rigor of the five girls, and take pictures of their faces. They move the bodies around, examining every inch, trying to find a cause of death with no sign of an answer.
After their thorough examination, the overwhelmed techs leave the dead girls there and go for a much deserved beer.
Fetish Elements: (SC) Postmortem Exam, Multi Girl, Body Play, Morgue, Relieving Rigor, Flopping, Mouth Swabbing, Pussy Swabbing, Fingernail Scraping, Combing, Body Views.