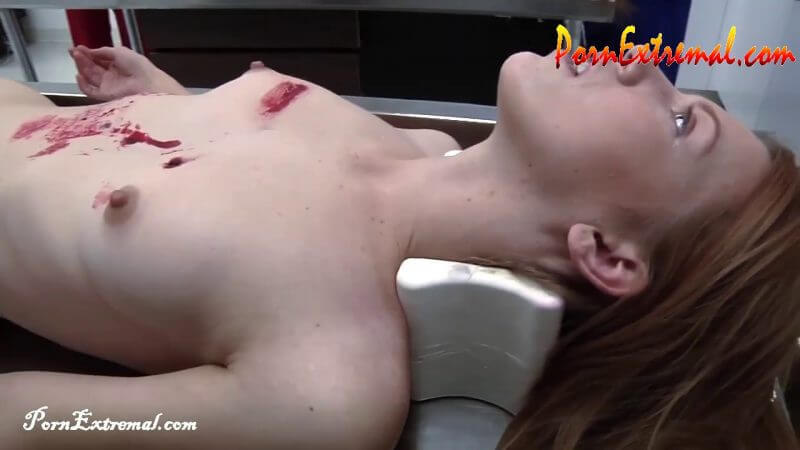 Peachy Keen Films – Morgue Perspective One
Categories: Strangle, Death Fetish, Snuff Play, Shooting, Abuse, Rape, Bagging
Description: Starring Pepper Kester, Willow Hayes, Larae Bovee, Anne, Lily LaBeau, Victoria Verve, Loni Legend, Viva, Miles, and Breezy.
This is raw footage from a reality television show that was never picked up by a network. In it, a small film crew documents the daily events of a city morgue. This particular episode depicts the aftermath of a brutal wedding massacre. A bride and her 7 bridesmaids have been brought to the morgue for examination.
The crew examines two bodies at a time. They undress them by cutting their clothing and check the bodies thoroughly on all sides. Then they take nail scrapings, photos, temperatures, and measurements of each body. Finally, they bind their wrists and ankles.
Fetish Elements: Sexual Content, Morgue, Body Stripping, Pantyhose, Clothing Destruction, Nail Scrapings, CSI, Breast Tissue Massage, Body Flipping.