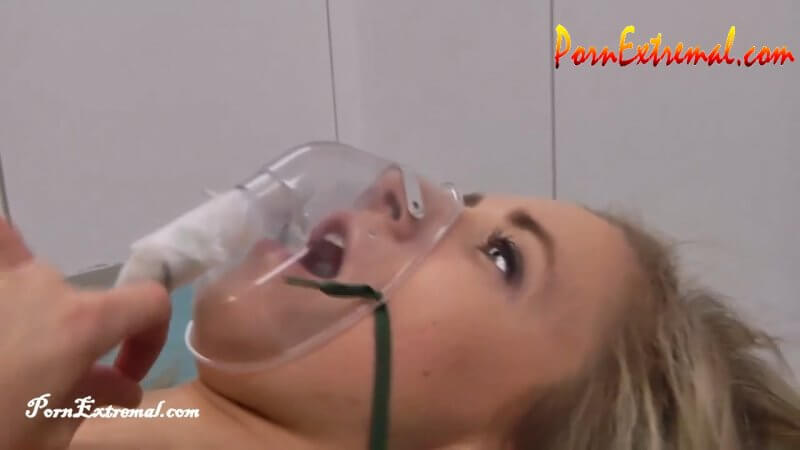 Peachy Keen Films – The Doctor Who Wasnt
Categories: Strangle, Death Fetish, Snuff Play, Shooting, Abuse, Rape, Bagging
Description: Starring Rachel James and Javier Lovetongue
Rachel has set up an appointment with Dr. Lovetongue to take a look at some pains she is having in her stomach. He puts on a pair of gloves and begins inspecting her stomach and testing for pain points and tenderness. He asks her about her diet and checks her pulse.
He decides that she will need to be under anesthetic gas so that he can make sure that her kidneys are functioning properly. He sets up the machine and puts a mask over her mouth and begins putting her under. She counts down from ten and before she hits "two" she is out like a light.
Now Dr. Lovetongue can work his magic. He begins to play with her limp arms, flopping them around and watching them jiggle. He strips her naked and fondles her pussy, moving his fingers gently over her abdomen and caressing her breasts.
He rubs his face and lips up and down her legs and chest before playing with her limp arms a few more times.
But Rachel starts to come to and he must gas her again. As he's doing so, the real doctor enters stunned to find an imposter. Dr. Lovetongue runs out of the room before he can be captured, but he left the gas on and Rachel begins to cough, struggling to breath before overdosing and dying on the table.
Fetish Elements: Sexual Content, Doctor, Gloves, Gas, Anesthesia, Mask, Limp, Floppy, Playful, Stripping, Fondling, Touching, Kissing, Imposter, Silly Ending, Gassing, Death, Coughing