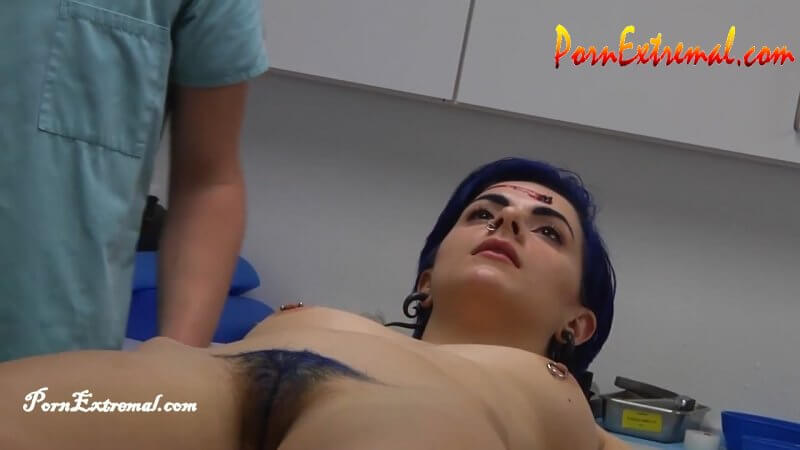 Peachy Keen Films – The Massacre – Maizee
Categories: Strangle, Death Fetish, Snuff Play, Shooting, Abuse, Rape, Bagging
Description: Starring Maizee, Ivy, and Ezra
There has been a terrible massacre, four beautiful, young women, have been killed. Three of them were executed with a well-placed bullet to the head.
The four bodies are transferred from the crime scene to the morgue, where the morgue tech will examine Maizee's body, the final victim in this tragedy.
He strips the clothes off and breaks rigor mortis. He examines her skin with a blacklight for any additional evidence and logs fingerprints as well as taking fingernail scraping samples. He takes vaginal and mouth swabs and logs them. He finishes up by rolling her on her back and inspecting her body for any signs of additional trauma.
He then binds her feet and hands together with gauze and she is ready for her autopsy.
Fetish Elements: Sexual Content, Morgue, Stripping, Rigor mortis, Black Light, Nudity, Finger Prints, Fingernail Scrapings, Hair Samples, Headblock, Swabbing Mouth & Pussy, Body Views, Foot Views, Dead, Death, Massacre, Multiple Victims