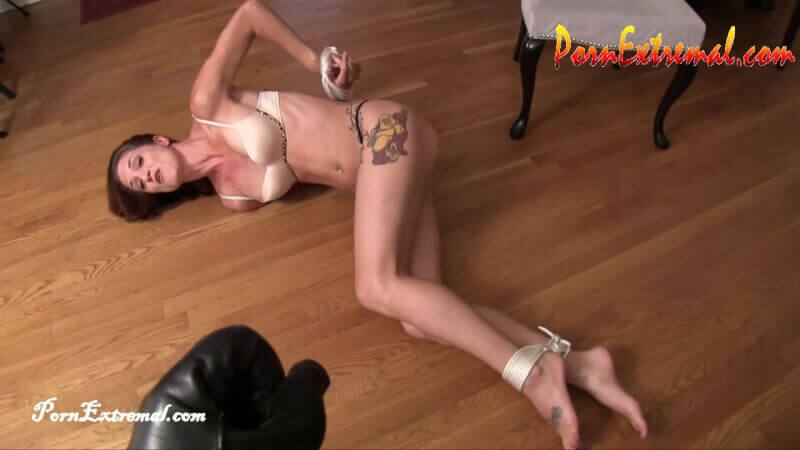 VelvetsFantasies – Immerse Yourself – With Autumn Bodell
Categories: Death Fetish, SoftCore, Gun Fun, Non Nude, Non Sex, Girls Play, Amazon, RolePlay, F/F
Description: Starring Autumn Bodell
You're home alone when suddenly you hear your front door being broken into. Armed, you silently hide behind the couch and peer out to see a burglar making her way into your home. You figure that she might be an easy target to take down, and make your move, but not without a few choice words from the attractive thief. She threatens you with a strong right hook punch that levels you to the ground. It's clear she's on a mission, but so now are you.
She's no match for a super sleepy spray you had hidden, and after she collapses in a heap you are finally able to get a better look at the beautiful burglar, and take the initiative to teach her a lesson with a few knock outs followed by some tight bondage.
After you chloroform and render her unconscious via neck chop, her statuesque body crumples to the floor, as she surprises you yet again by breaking free of her bonds. It's a valiant attempt on her part, but she's too weak to resist and falls prey to your last sleepy attack with a chloroform filled spray bottle. Seems like maybe this thief robbed something she never thought she would…your heart!
This movie contains sleepy gas KO, hand smother KO, chloroform KO, neck chop KO, sleepy spray KO, bondage, eye checks, body rolling, foot fondling, rag dolling, limp limb manipulation