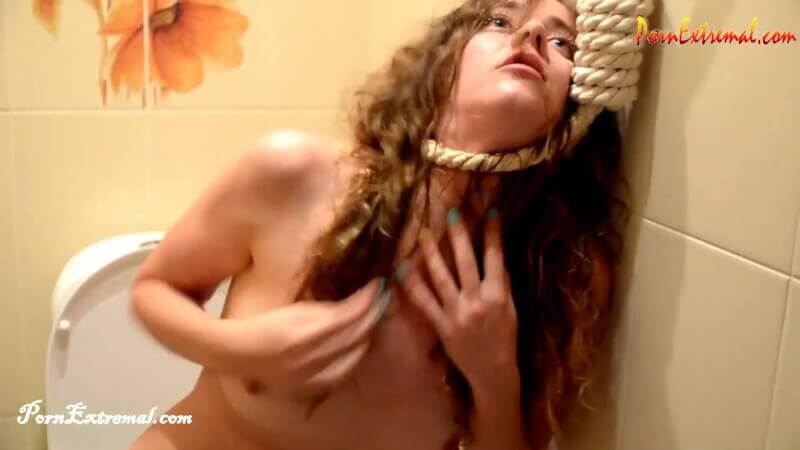 Crime House (aka Dark Rooms) – House Of 9 Corpses Part 2
Categories: Strangle, Death Fetish, Snuff Play, Shooting, Abuse, Gun Fun, Bagging, Nude Sexy
Description: Starring: Oksana, Juliana, Luiza
PART 2
STRANGULATION (long scene with many agonies, frothing from the mouth and blue face) – much ass, legs twitching, foot fetishes
HANGING IN TOILET (WITH POSTMORTEM URINATION!)
NUDE NECK BREAK (with sexy agony tits-twitching)
Christina (actress – Oksana) is a photo model from Kiev, lives in New York and searching for expensive contracts.
She spends much time in fitness gyms to keep her body slim and sexy. She is doing her fitness at home when maniac was surprised her from behind. She fought long as she could, showing as all sexy angles of her sexy body but finally she was strangled for death. After few minutes after death she turned blue and with foam mouth.
Barbara was in the toilet. Maniac cllibbed on the roof and oulled downed the noose to hang poor woman just on toilet. It's very realistic, naturalistic toilet hanging scene with postmortem urination sound effect after her death.
Sofia (Luiza) is fully nude after her shower. Maniac breakes her neck. Her body is shaping after neck snap and slowly down to the floor.
ILTRA SEXY NATURALISTIC KILLING SET!