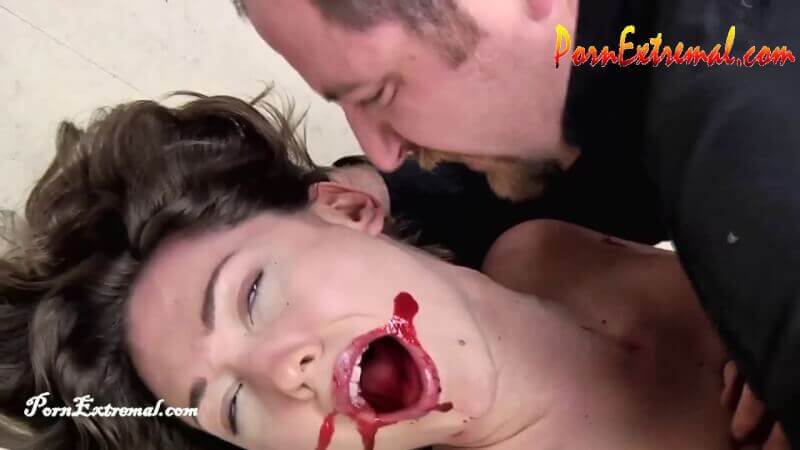 Peachy Keen Films – Code Of The Assasin
Categories: Strangle, Death Fetish, Snuff Play, Shooting, Abuse, Rape, Bagging
Description: Directed by Alex Dorian
Rock is an assassin with orders to take down Lily. She hears him and tries to stop him, but he shoots her in the belly and she goes down hard. She begs and pleads, but he shoots her in the back and then rolls her body over so he can shoot her in both tits. Blood spews from her mouth now as she tries to hang on to life.
Then Rock strips her, shoots her in the pussy, and proceeds to fuck her until she dies. He finishes inside her lifeless body, and then stuffs her panties in her mouth and leaves her for dead. A job well done.
Fetish Elements: Sexual Content, Shooting, Belly Shot, Tit Shot, Pussy Shot, Back Shot, Blood, Mouth Blood, Rape.