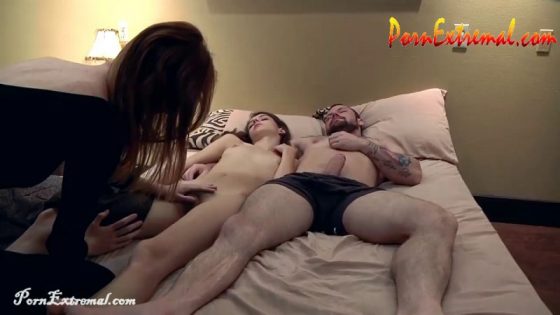 Peachy Keen Films – Stealing Life
Categories: Strangle, Death Fetish, Snuff Play, Shooting, Abuse, Rape, Bagging
Description: Starring Dee Dee Lynn and Willow Hayes
Directed By JohnM
A cat burgler with a molestation obsession breaks into a young couples home and renders them unconscious with knock out spray.
After assessing there valuables, she decides to facilitate her fetish and proceeds to unwrap the male and suck on his cock. After "almost" bringing the unconscious man to orgasm, she stops and starts on his lover.
She response subtly to the cat burglars fondling, but soon is making definite orgasm noises as she sucks and licks the unconscious girls pussy.
The man regains consciousness, but pretends not to. He finds the knock out spray and when the cat burglar is done with his girlfriend, he surprises her by spraying it in her face. She drips to the floor, spasms and is out.
He wakes up his girlfriend and they both agree they should have some fun with her. He lifts her up onto the bed.
She plays with her, then gets her man ready and he starts fucking the unconscious girl. Every time the cat burglar starts to wake up and protest, they spray her with the knockout drug and she goes out. This happens several time.
Finally, she runs out of spray and when the cat burglar is alert and trying to get way, she wraps a bra strap around her neck and to her boyfriends surprise and excitement, starts to strangle her.
The boyfriend is soon helping by holding some errant libs of the girl as she struggles.
After they kill her, the girlfriend sucks on her mans cock, building him up until he shoots his load all over the dead cat burglar.
With that done, the man realizes what a crazy bitch he's living with, and quickly kills his girlfriend by snapping her neck. He lifts her up onto the bed and poses her next to the cat burglar, then leaves quickly.
Contains: Nudity, Explicit Sexual Content, Knock Out Drug, Unconscious, Unconscious Molestation, BJ, Pussy Licking, Break Licking, Fondling, Orgasm, Forced Sex, Unconscious Sex, Garrote Strangling, Neck Break, Lifting, Posing, Body Views Foot Views.