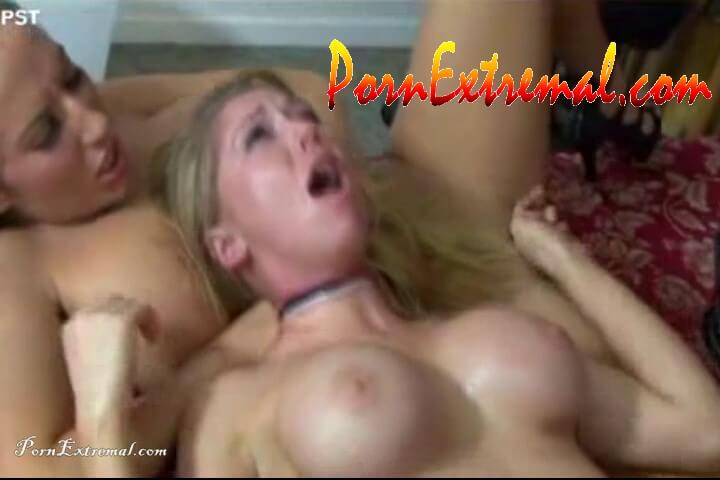 Psycho-Thrillers – Spy Game Betrayal
Categories: Strangle, Hanging, Rape, Death Fetish, Maniac, RolePlay Snuff
Description: If you enjoy a beautiful woman killing another beautiful woman and ravaging her sexy body, then you'll love this one. Join our new discussion group! Here is the address. http://darkfetishnet.com/group/57/&v=discussions Description: Richelle & Brynn play bad girl assassins who just completed a mission. They retreat to the safe house to await further instructions and end up playing with each other to kill time. Just before they strip off all their clothing, Richelle receives a phone call and takes it outside. Unknown to Brynn, Richelle has received orders to eliminate Brynn. Richelle is saddened as her and Brynn were lovers for two years but she knew the organization at times made tough decisions for security reasons and Brynn had made one mistake that Richelle had to report.
Richelle returns to the room and pretends all is well and they continue to make love to each other, all the while Richelle is thinking of a way to get Brynn to turn around without arousing her suspicions. Finally she sees the perfect opportunity. With Brynn's hands on the wall she uses Brynn's bra to wrap around her throat and strangle her. Richelle pulls Brynn down hard on top of her and is cold and unrelenting. She knows at this moment it is either her or Brynn that will rise; there could be no apology or words to take away the betrayal that was occurring.
Richelle forces Brynn through a slow and painful strangulation. Brynn does everything she can to free herself including digging her fingers inside Richelle's pussy to arouse her, hoping she can stir something inside Richelle to release her but Richelle denies Brynn, accepting the pleasure and using it to drive the garrote deeper into Brynn's throat. The feel of Richelle's tits in Brynn's hands is sensual and Brynn's pussy becomes wet from the strangulation. She cannot deter Richelle so she enjoys the feel of Richelle's body on the way out.
Richelle pumps so hard she breaks Brynn's neck in two places then makes sure Brynn is silent forever. Once Brynn is dead, she releases her and calls for a cleaner to pick up Brynn's body. She then cuddles with Brynn one final time to savor the moment.
Contains: Set-Up, Dialogue, Bad Girls, Consensual Lesbian Sex, Undressing, Nudity, Breast Views, Ass Views, Vaginal Views, Surprise, Death by Bra Strangulation, Vaginal Oral Sex, Vaginal Finger Penetration, Necrophilia Sex, Double Strangulation Neck Snap, Death Stare, Drool, Fondling, Breast Worship, Vaginal Worship