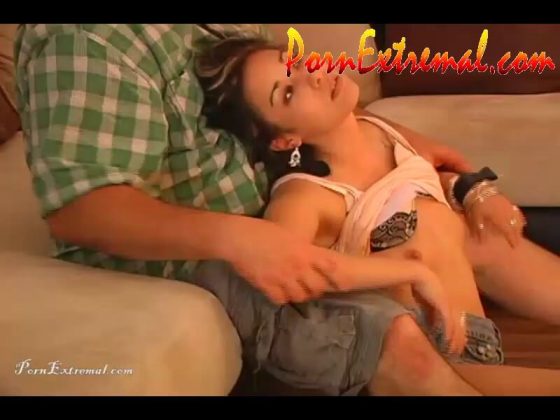 [New, Joint] Chris' Corner – Ragdoll Girlfriend Part 1
Categories: Snuff Fetish, Rape, Strangle, Bagging, Shooting, Abused
Description: Salang just broke up with Chris a week ago, he is pretty broken up about it, especially since she has been dating some schmuck from uptown. She is in her living room, reading a magazine on the floor, in flip flops, a skirt, and a tank top. Her toes are freshly painted, and her feet are recently pedicured, just the way Chris loved them when they were together. He would worship the feet she walked on, everyday, but he let infidelity take control. He made a mistake of cheating on her and she ended it, and he is shocked. e comes in while she is reading, sneaks in and punches her in the head, knocking her out cold, and immediately limp. He proceeds to play with her body, checking to see if she is out, then shaking her, sitting her up, checking her eyes, by opening them, then rolling her over, removing flip-flops, playing with her feet and legs, peeking every once in a while to her lacy panties beneath her jean skirt. She is very thin, so gorgeous, and especially out cold. Chris loves her so much that he has to stay for a while and make sure he gets to spend time with her sexy body and feet. He drags her to the bedroom, after much limp play and foot worship on the hard wood floor, then picks her up, ragdolling her limbs and flopping her feet. he picks her up and tosses her on the bed, then rolls her over, then face up again. he clears her long, curly, dark hair from her eyes and face, so he can see her lovely mouth and teeth, eyes, and tongue as he play with her limp body. He plays with her tits and her cute little ass, looking at her pussy through the underwear, before setting her up and straightening her so he can go look for a watch she gave him then took back, and just in case she wakes up, he wants her to not be disheveled. After a minute she starts to stir, looking puzzled, and dazed, as well as having a massive headache. She walks to the door of her room, puts on her flip flops and heads to get some fresh air. As she gets to front door she hears something drop in the other room. She walks toward the back rooms and calls out, "anyone there?" Chris comes around the corner and goes into a fit of rage, lifting her up by her neck with his hands and walking her to the couch as she dangles and kicks, choking. He gets her to the sofa where he chokes her to death, she kicks and bucks, he lifts her up and her legs go up onto the arm rest and her soles are visible as she twitches and bucks to her death. Her last gasp from the intense throttle leaves her still, but Chris continues to shake her like a doll, grabbing her neck hard and squeezing. (Note: This custom strangle only lasts one and a half minutes, per customer's request)
After she is dead, he snaps to, and tries to see if she is actually dead. When he is sure, he fights his intuition to leave and decides to stay for a while and do some more stuff with her body and feet. He plays with her limp dead body some more playing with her tits and checking her eyes and mouth, feet and toes…He cant wait to fuck her feet as he checks out her sexy body. He takes her to the bedroom by Fireman carry, and flops her limp dead body down….
Now what happens next, is in the 33 minute part two, where she is played with, positioned, dragged, flopped, flipped, carried, molested, foot worshiped, oiled up, foot fucked in several positions to finish, then she is cleaned up, ragdolled and played with more, carried and dragged to the living room for more limp play and foot fetish, toes tied together, posed, redressed, posed and left to be looked at and found.
Salang is amazing, and has the uncanny ability to keep her eyes open and not breath for long periods of time..This will be a great beginning for her, and you!!!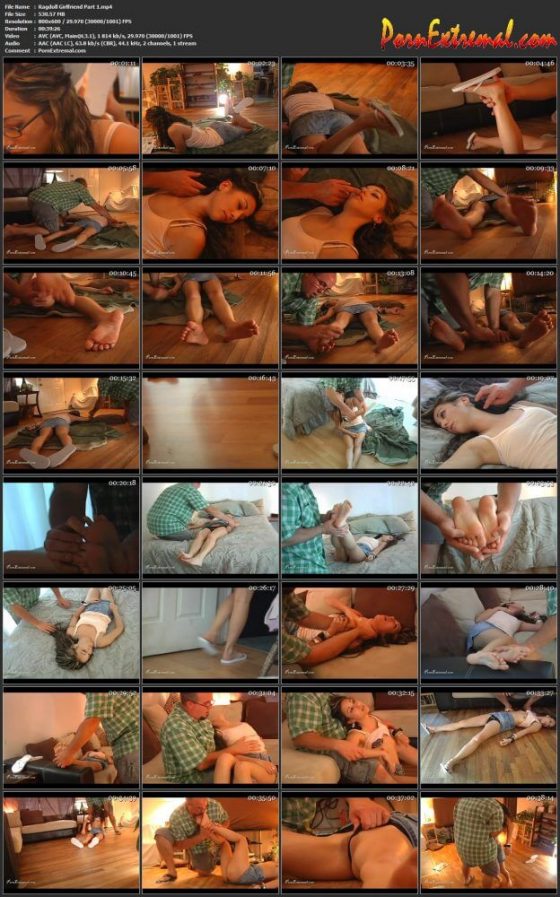 Ragdoll Girlfriend Part 1.mp4