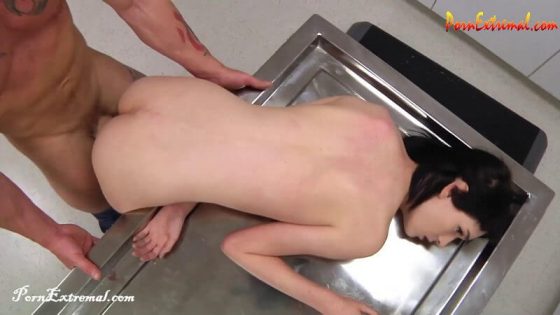 Peachy Keen Films – Ivy Morgue
Categories: Strangle, Death Fetish, Snuff Play, Shooting, Abuse, Rape, Bagging
Description: Nurse Ivy is over powered by miles choking her. She fights and struggles but cannot break free of miles hand around her neck till her body goes limp.
Miles moves ivy's body to the exam table where he has his fun taking off her shoes and examining her body.
After miles finishes his examination he decides to have even more fun.
Fucking her mouth and still wet pussy, filling Ivy with her cum.
After he's done having his fun, he leaves her on the table to finish the exam and be prepared for the casket.
Fetish Elements: Explicit Sexual Content, Morgue, Stripping, Nudity, ,Blowjob, Deep Throat, , Pussy Fucking, Cumming, Hand Strangle, Convulsing, Body Views, Foot Views, Necro.