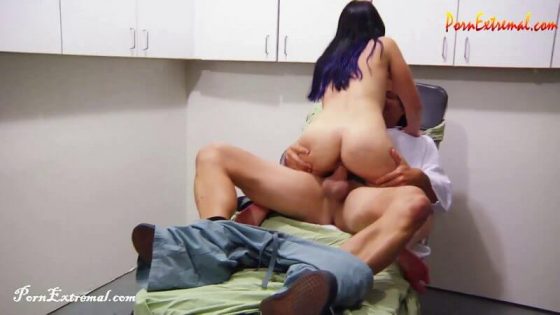 Peachy Keen Films – More Problems
Categories: Strangle, Death Fetish, Snuff Play, Shooting, Abuse, Rape, Bagging
Description: Starring Amy Faye
Amy goes into the doctor seeking help for her condition of the desire to put long hard objects in her mouth and suck on them.
"What seems to be the problem?!?" the doctor questions. Amy explains how she's been sticking objects into her mouth like cucumbers to satiate her sucking desire. "Is there anything you have I can suck on doctor?" Amy asks inquisitively with a smile.
"I think I can help you if you can be quiet and keep this our secret," Dr. John says with a heavy breath as he undresses Amy and sticks his hard cock into her mouth as she is laying across the medical table.
Amy climbs on top of the doctor and as they climax and cum together the doctor tells her to come back tomorrow for the same treatment.
The next day Amy shows up excited for her next treatment but before they could get their session under way Dr. John snaps her neck.
He pulls down her panties and licks her pussy wet and slowly enters her pussy.
After he cums Dr. John leaves her body on the medical table and walks off for the next exam.
Fetish Elements: Explicit Sexual Content, Blow Job, Pussy Licking, Neck Snap, Necro, Limb Play, Body Play, Nudity, Posing, Body views, Foot Views.