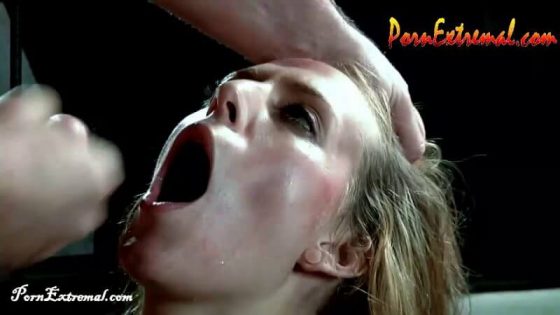 Peachy Keen Films – Problem Eliminated 3
Categories: Strangle, Death Fetish, Snuff Play, Shooting, Abuse, Rape, Bagging
Description: A sex tape was made and now, it was being used to blackmail a high profile businessman. Unfortunately for her, he does not take kindly to blackmail and calls in one of his contractors to retrieve the tape and eliminate the problem.
In Part I, Alisha is attacked and brutally tortured and raped for days until she finally gives up the location of the tape—her younger sister has it.
In Part II, the contractor finds the sister, gets the tape and murders her.
Now the contractor returns. He has recovered the tape, murdered the younger sister and simply needs to tie up loose ends.
The girl has been here for over a week now. She is hungry, thirsty and very dirty. He tells her about his time with her sister and assures her that everything will be all right as long as she does what he tells her to.
He has her give him a good blow job. Lots of licking and ball sucking. He cums all over her face and in her mouth.
Then, when she is not looking, he goes behind her, wraps a rope tightly around her neck and starts to strangle her.
She is weak, but faced with her death, she gathers strength and fights hard and for a long, long time.
After strangling her for a good many minutes, she is dead.
He uncuffs, repositions and fucks her dead body. He changes positions a few times, then finally cums deep inside her dead cunt.
He calls his employer, letting him know the job is complete and all the problem has been eliminated.
Fetish Elements: Violence, Nudity, Explicit Sexual Content, BJ, Garrote Strangling, Necro Sex, Body Views.